Leadership
Senior Management Team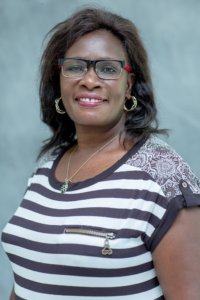 Ruth Odera
Regional Program Manager Habitat for Humanity International and Ag. National Director, Habitat for Humanity Kenya
Ms. Odera is a microfinance specialist with over 20 years' hands on experience in developing financial products and program management. She has expertise in market research, product development, pilot testing and product roll-out. In the past 6 years, Ms. Odera managed the "Building Assets, Unlocking Access project" funded by Mastercard Foundation, a five-year two country project working with 6 financial service providers to develop housing microfinance products. Ms. Odera has served in many leadership positions including being board member of African Union for Housing Finance (AUHF) and Daraja Microfinance Bank Kenya, where she is a founder director. Recently Ms. Odera became Ag. National Director for Habitat for Humanity Kenya. Ms. Odera holds a Master of Business and Administration degree (MBA) from University of Nairobi, a Bachelor of Education in Business from the Kenyatta University, Kenya and Masters in Microfinance from Giordano Del' Amore Foundation/University of Bergamo, Italy.
Julius O. Coredo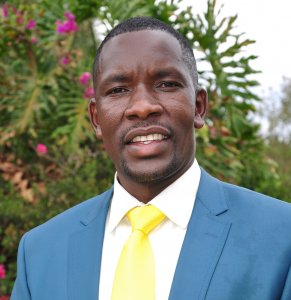 Head of Programme Operations
Julius Coredo has background in planning and engineering. He has over twelve years experience in integrated development planning and strategies for urban development, local governance and infrastructure development, affordable housing, water & sanitation, micro finance, and disaster risk reduction. He has worked for local government support programmes in the East African region, the United Nations Development Programme (UNDP) in Sudan, Kenya Symbiocity programme, a partnership venture of the Council of Governors (CoG) and the Swedish Association of Local Authorities and Regions (SALAR). Mr. Coredo has previously taught urban planning related courses at Technical University of Kenya (TUK) and is a member of Kenya Institute of Planners. Mr. Coredo holds a Masters degree in Urban Environmental planning from Maseno University, Post-graduate Diploma in Urban Management and Development from the Institute of Housing and Urban Studies (IHS), Netherlands, as well as BSc. in Civil engineering from Jomo Kenyatta University of Agriculture and Technology (JKUAT). Mr. Coredo loves writing, reads philosophy, jogs and enjoys being with his family and friends. He believes that although he is provincial at heart, he lives for the city.
Shelmith Mburu
Finance and Administration Manager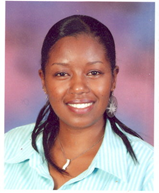 Shelmith is the Finance and Administration Manager at Habitat for Humanity Kenya since June 2015, having joined the organization in January 2012 as a Senior Accountant. Before joining Habitat for Humanity, she had served at World Vision East Africa Regional Office in various capacities within the Finance department. Shelmith is a passionate, resourceful and results-driven individual with 14 years of working experience in Accounting and Finance in the NGO sector, and with expertise in Financial Management. Shelmith is currently completing her Master of Business Administration in Finance from the Catholic University of Eastern Africa. She also holds a Bachelor of Commerce Degree in Accounting from the same university.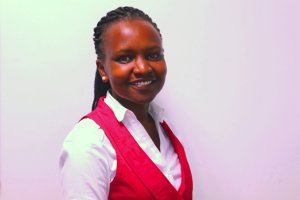 Rita Munyae
Resource Development and Communications Manager
Rita Munyae is an expert in NGO fundraising and communications. With over 9 years' experience, she is well experienced in fundraising and donor relations, grants management, project development, strategy development and implementation; and marketing and communication. Previously, Rita led the resource mobilization and communications department for Childline Kenya, a national NGO. At Habitat for Humanity Kenya, Rita is responsible for the overall coordination, planning, development, and management of a public and private sector fundraising and communications strategy to mobilize resources for HFH Kenya in line with its strategic goals. Rita is currently pursuing a Master Degree in International Relations at United States International University, Kenya and she also holds a Bachelor of Arts Degree in Social Work from the University of Nairobi. Rita is a firm believer that everyone has something to give and it is precious in the eyes of the other person.