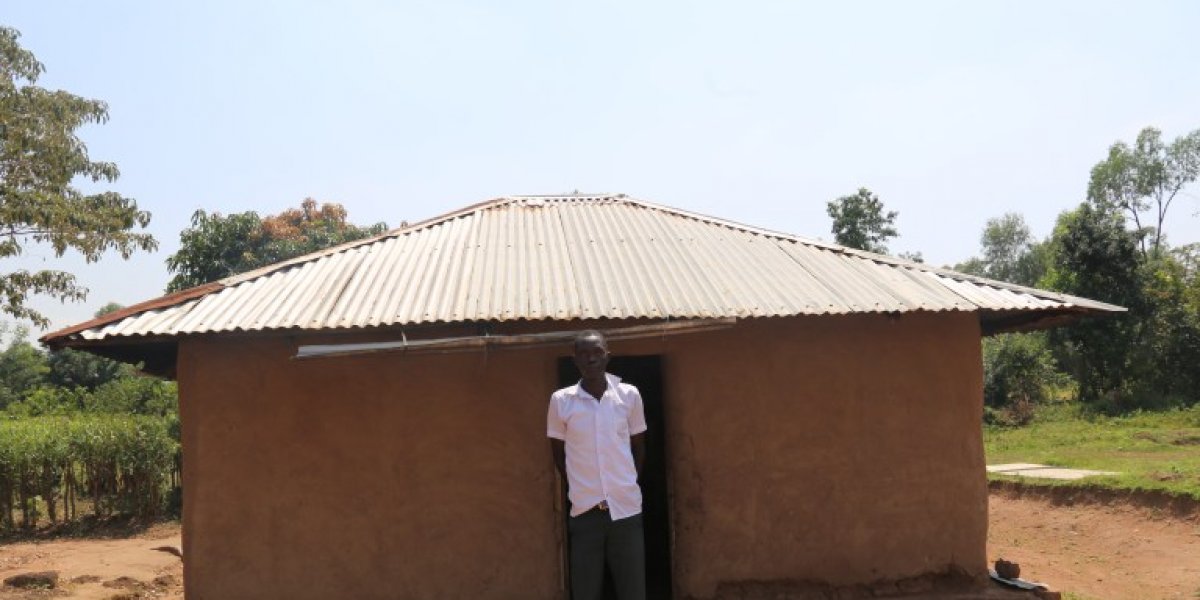 Impact of COVID-19 on vulnerable communities in Kenya.
The COVID-19 pandemic has not only hindered Habitat Kenya's direct interactions with the communities we serve, it has  also hit community members  hard, especially the vulnerable households. Most of the vulnerable population make a living through casual work such as tilling the land for  their neighbors, housework, working in flower farms among other manual jobs. This  opportunities have however  drastically reduced due to the social distancing measures in place to curb the spread of the COVID-19 pandemic . This has left many without an income and sadly, food.
Below is an account of one of Habitat Kenya's young beneficiaries on the impact of COVID-19 on his life as well as Habitat Kenya's planned interventions to help him  cope.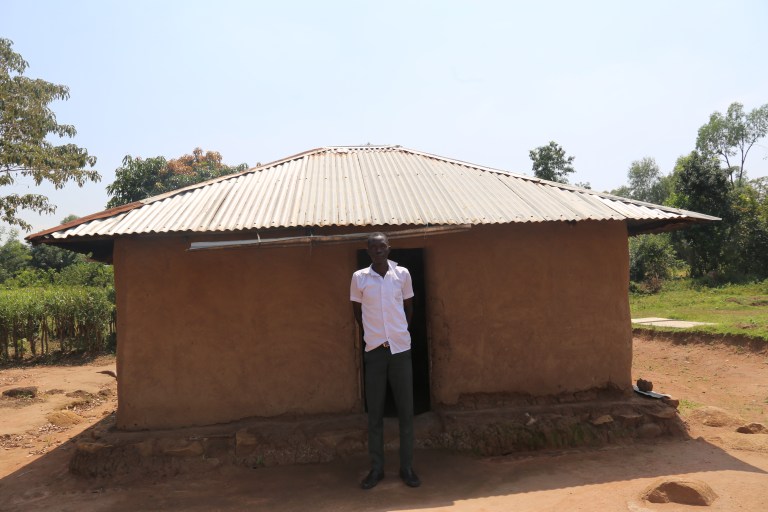 Profile summary
| | |
| --- | --- |
| Name: |  Stephen |
| Location: |  Homabay County, Kenya |
| Age: |  19 years |
| Vulnerability: |  Orphan |
| Livelihood: |  A student, occasional casual worker (farming) |
| Dependants: |  Taking care of 3 siblings |
| Recommended Intervention: |  Family needs a new house, a water tank and toilet |
| Action by Habitat Kenya: |  At the start of March 2020, Habitat Kenya had embarked on constructing a new home for Stephen and his siblings. He would have been the first beneficiary in 2020. However, the outbreak  of COVID-19 in Kenya put all the work at a pause. Habitat had only managed to construct a pit latrine and laid the foundation  for his  house. |
How are you protecting yourselves from COVID-19?
My siblings and I are keen on hand washing  and staying at home  as much as we can although it is a bit difficult because we have to get out and look for something to eat. Washing hands has thankfully been made easier since it is the rainy season in my village and we get to harvest rain water and use it for drinking as well as cleaning and general sanitation.
Do you feel particularly vulnerable and in what ways?
My family as well as the people in my village feel at risk because we do not  have access to masks. Distribution of protective items by the County government has not  reached us. The government seems to be first focusing on distributing masks to the town centres. Also as villagers, we have not had proper education on how to protect ourselves from this disease except for what we hear on the radio.
What other ways has the virus impacted you and your family (are you able to work, get food, care for the whole family?)
The government has directed people to avoid unnecessary interactions to prevent the spread of coronavirus, but this has  hindered me and people in my village from finding work and food. Most of us do casual work, mainly farming, at other people's farms which are not very accessible nowadays and this has resulted to a gradual hunger problem. I was in school during the last planting season and therefore did not get time to sufficiently prepare our garden for food. The harvest that we have had has therefore been little and at the moment my family doesn't have any food to eat. The government relief food has not reached our location. We are surviving at the mercy of well-wishers in the village.
As a student, my schooling has been affected due to the government's directive to close schools. Here in the village, there is no internet for teachers to send us assignments and so the only way that my classmates and I can study is by revising with text books at home. The only contact I've had with my teachers was when schools closed in March 2020.
How did you feel when you learned about the long delay of building your  new house?

We felt bad because it meant that we'll have to wait a bit longer to get our own new house. However, we are also so proud of having been chosen by Habitat Kenya. Although the construction of our house was paused, just looking at the slab that Habitat Kenya laid is a sign of hope that in the near future the house shall be completed.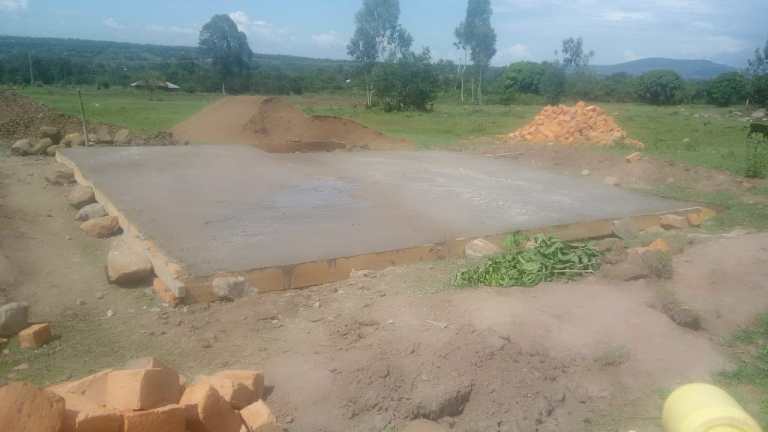 Also, Habitat Kenya had already completed the construction of a pit latrine for us before the lock-down. The pit latrine has restored dignity to our family because previously we were using our neighbors' toilets or going to the bushes especially at night, so we are grateful.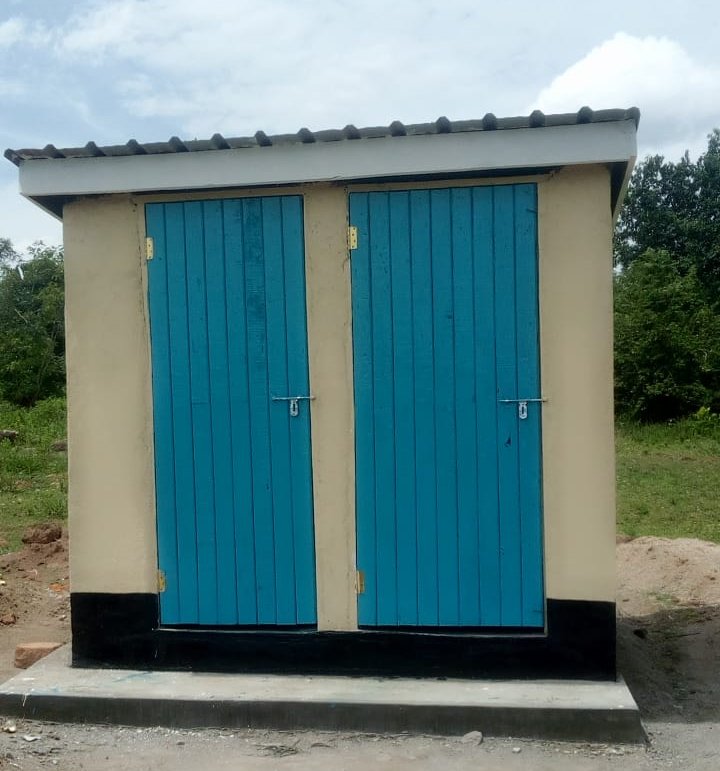 Stephene's Message to Habitat for Humanity Kenya
Thank you for the thoughts and plans that you have to give me a home and stability. I look forward to the completion of the house. I also wish everyone protection and good health.
 Habitat for Humanity Kenya's Response to COVID-19
Habitat Kenya is marshaling resources to conduct a 6 months' intervention (May-Oct) to mitigate the spread of the virus within a population of 200,000 residents in two counties of Kenya (Laikipia and Homabay). In collaboration with the County governments, Habitat Kenya will be installing 100 portable handwashing stations in crowded locations, fully serviced with water and liquid soap for the daily needs of 100,000 persons. In addition, we will distribute hygiene kits to another 100,000 residents each be receiving a package of 5 reusable facemasks, a liquid soaps (500ml) and an alcohol based hand sanitizers (500ml). A fraction of this population (200 households who are highly vulnerable) will receive a series of cash transfers to enable them access food during the period of the pandemic.
---
Click here to support Habitat Kenya's community response to COVID-19
Related