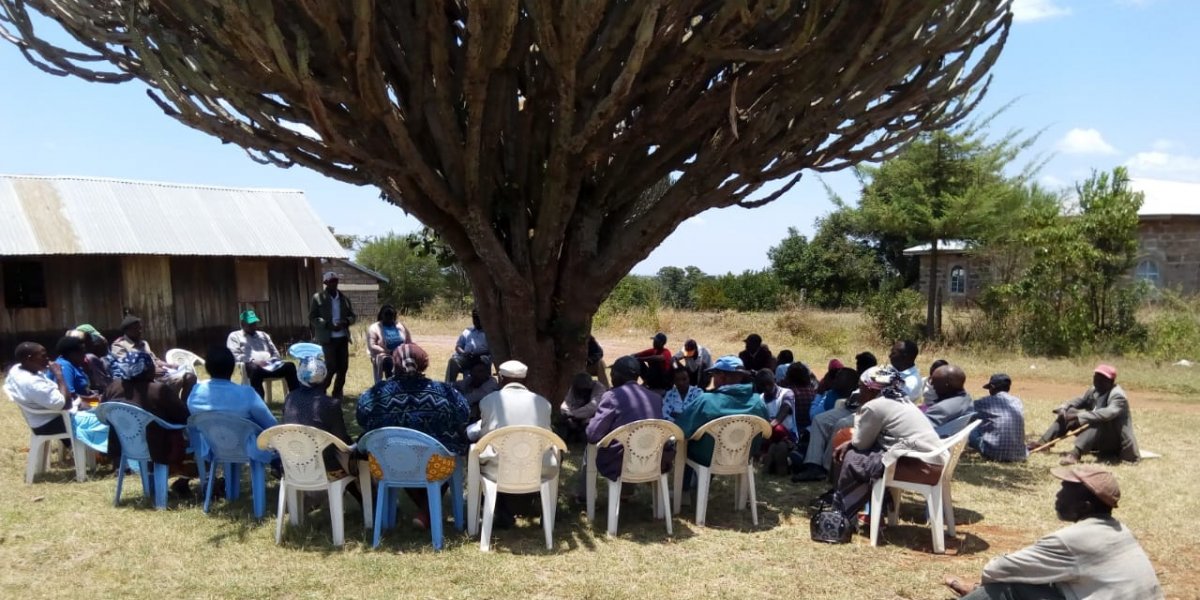 Evidence Based Advocacy
The goal of this programme is to ensure more families and communities live with secure land tenure. We specifically support women and other vulnerable groups to secure land titles and raise their awareness of existing land laws and tenure options in Kenya.
Advocating for land rights especially for low income women to attain land titles empowers them by granting them greater access to greater access to economic opportunities.
HFH Kenya premises this programme on experiential learning and disseminating information to encourage government and other stakeholders to be involved in supporting low income households to get security of tenure. HFH Kenya plans to identify the gaps as well as bottlenecks as regards implementation of governments statutes and policies that have a bearing on land titling and security of tenure.
Our target is 100,000 households by the end of 2024 through this programmatic area with a specific focus is on:
Advocating for the improvement of land governance and administration systems;
Working with county governments to digitalize land titling processes and other land tenure options;
Empowering women and other vulnerable groups to secure land tenure through formal and informal mechanisms of land ownership;
Supporting county government policymakers to promote policies, laws and systems and practices that advance access to security of tenure;
Creating awareness to the public on existing land laws and tenure options and empower community lobby groups to influence access and ownership of land.
Through this programme, HFH Kenya seeks to build on our experience on advocacy for security of tenure and the lessons learned from the "Solid Ground Project" in 2017-18. This was a global project by Habitat for Humanity International which was implemented in 37 National Habitat for Humanity Organizations including Kenya. HFH Kenya implemented this project in Laikipia and Homa Bay Counties. Our interventions included; legal and financial support to process formal ownership of land, lobbying the community and the government on recognition and implementing incremental land ownership alternatives, awareness creation and training on land rights and; partnership development and linking communities with relevant services i.e. surveying and succession.
Through our advocacy efforts, the Laikipia County Assembly tabled a motion in 2017 and approved the allocation of 50 acres of land to the people living in Kandutura settlement, Rumuruti. The area was then officially surveyed and sub-divided by the Lands Registry. This was a first step towards rebuilding the livelihood of this community. To date over 400 families have so far been issued with tittle deeds.