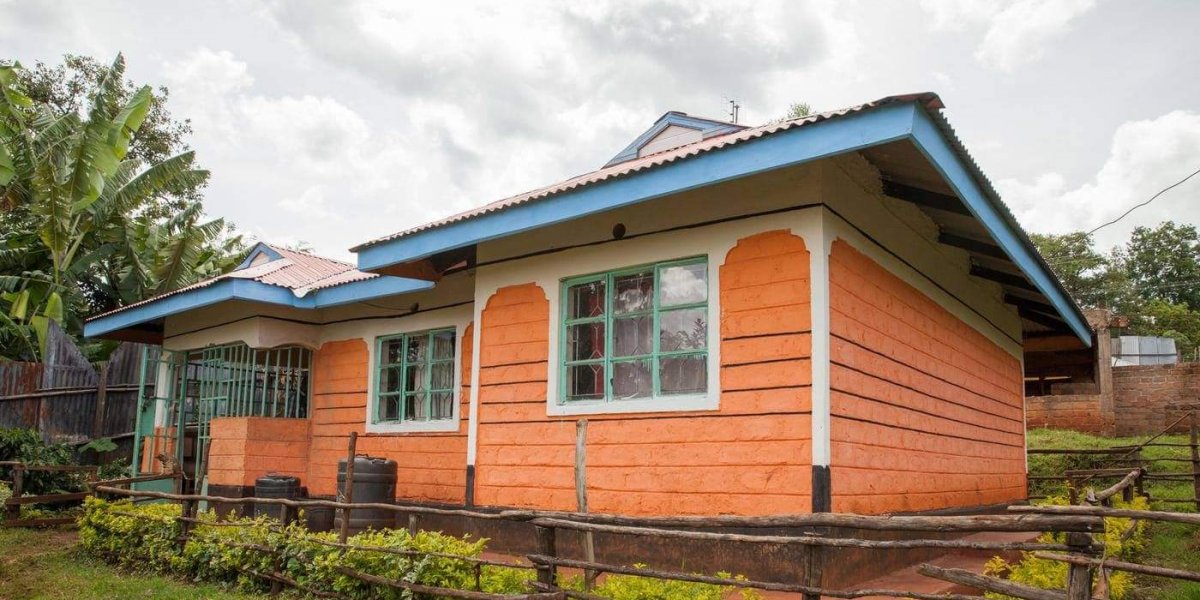 Financing for owner-led construction
Habitat for Humanity Kenya realizes that its target beneficiaries do not have access to suitable housing finance products from Financial Institutions (FIs). This is for a number of reasons including: lack of knowledge, lack of confidence, lack of minimum requirements such as collateral as well as Know Your Client (KYC) requirements. We understand that addressing these challenges would empower our beneficiaries well enough to be customers of FIs and be able to access housing finance loans.
Through this programmatic area,
we aim to build the economic well-being of low-income households by improving their capacity to access housing financing products from formal financial institutions.
Access of housing loans is expected to lead to owner-led housing construction in incremental processes – which is one of the main ways in which a significant increase in adequate and affordable housing stock is achieved. Owner driven construction increases the housing stock.
In the past, HFH Kenya supported over 2000 individuals through training, savings mobilization and retail loans for incremental building and training.  The retail lending programme (2003 to 2016) was implemented in nine counties of Kenya namely; Bungoma, Homa Bay, Kisii, Bomet, Baringo (Eldama Ravin), Nakuru (Mai Mahiu), Machakos, Meru (Maua and Chuka) and Laikipia and impacted over 77,730 households.
Also, in partnership with the MasterCard Foundation, HFH Kenya successfully delivered a financial inclusion project in collaboration with Kenya Women Microfinance Bank. The partner, with support of HFH Kenya in collaboration with HFHI's Terwilliger Center for Innovation in Shelter (TCIS) was able to disburse 53,000 loans worth US$8million, impacting 265,000 members of households.
The next five years, at least 2000 individuals within 200 groups the groups shall be linked with financial institutions for housing microfinance loans to enable them improve or construct houses. The program activities revolve around the following:
The program activities include the following:
Facilitation of capacity development of savings groups to stimulate ability of low-income households to use savings mechanisms;
Stimulation of the usage of sound housing financing strategies and financial products (online platforms, savings, collective action, loans, etc.) through consumer education and;
Improve their options for accessing and managing their own financial resources through linkages with financial instruments or institutions in order to increase investment in housing.