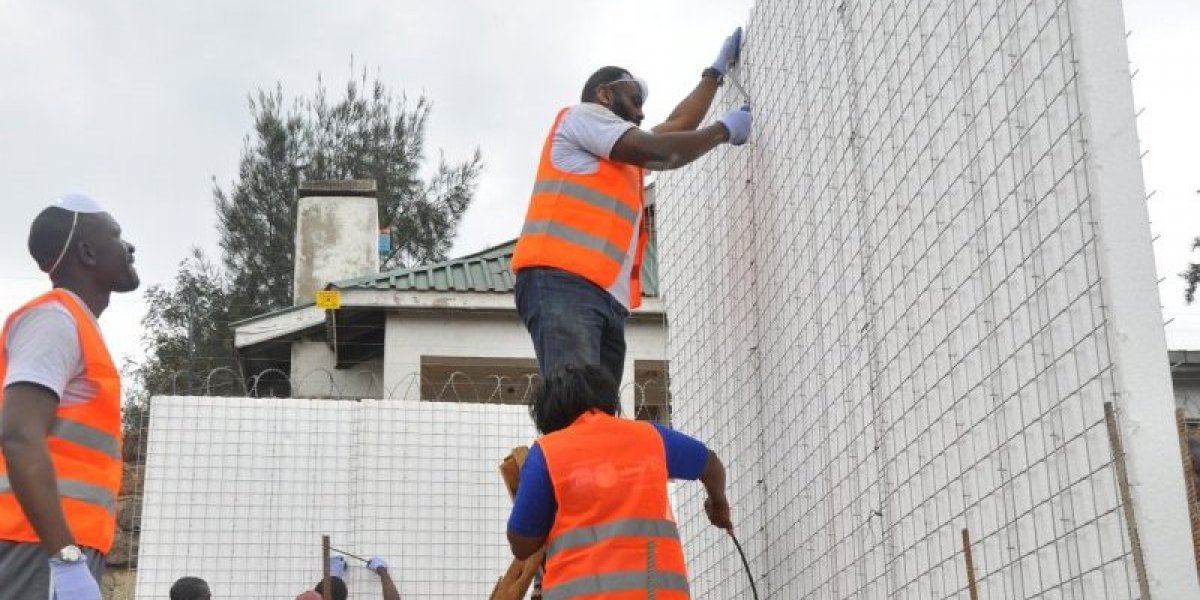 Corporate Employee Volunteerism
"The best way to find yourself is to lose yourself in the service of others" – Mahatma Gandhi
Employee volunteerism can be defined as a planned, managed effort that seeks to motivate and enable employees to effectively serve community needs through the leadership of the employer.
Habitat for Humanity Kenya encourages corporates/Foundations to sign-up their staff for volunteering opportunities with our organization, popularly known as "Work Camps". This will not only raise your company's profile within the local community, but it is also very valuable for corporate cohesion and team work.
Your staff will have an opportunity to interact with one another in a non-work setting in a way that stimulates communication and company team building. This in turn will have a beneficial effect on productivity as employees return to work feeling motivated and inspired.
Habitats for Humanity Kenya tailor-makes volunteer engagements to suit your corporation's goals and preferences. The engagements usually last from 1 to 3 days, during which your team works on a build site under professional supervision, alongside the beneficiary families.
Below are examples of the kinds of "Work Camps" we can organize for your corporation/Foundation:
VIP builds
Leadership builds for executives or cross departmental managers
Team building trips
Builds with corporate clients and trade partners
Women builds
Major company build events
Company staff and their families build
Volunteer opportunities are also available for individuals, families, schools, churches looking to give back to the community.
If your corporation is interested in sponsoring a team on one of Habitat for Humanity's build sites, please contact:
Peris Mwangi
Local Volunteer Engagement Coordinator
Cell:+254 101 454 380
Habitat for Humanity Kenya
3rd floor Kasuku Lane, off Lenana Road
P.O. Box 38948 00623, Nairobi, Kenya.
Tel: +254 717 454 380
Email: pmwangi@hfhkenya.org