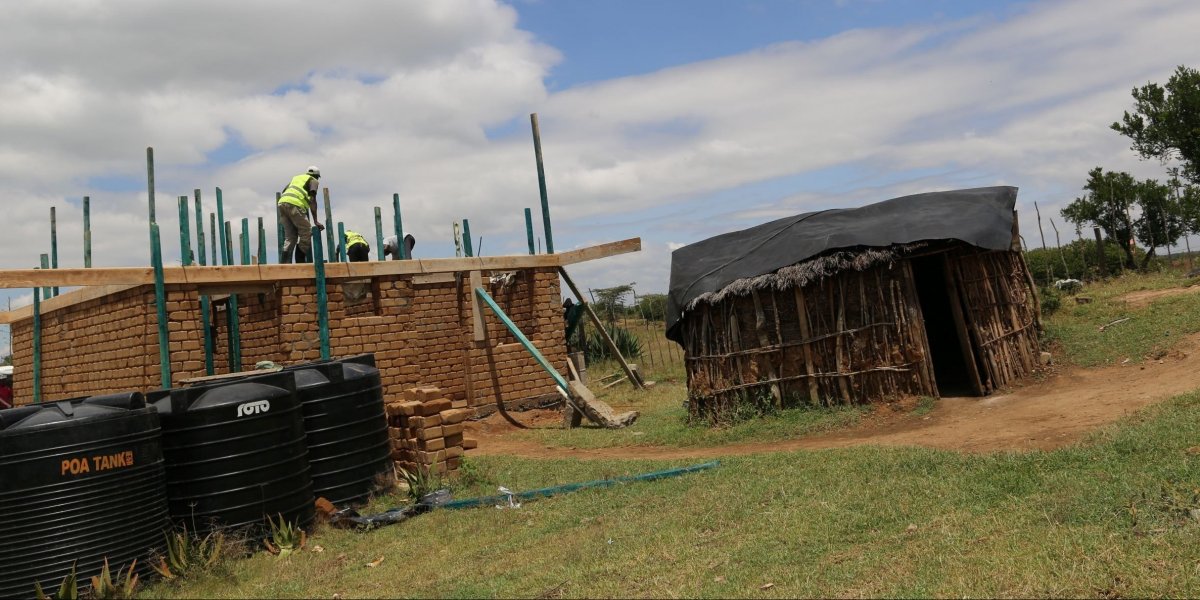 Settlement-based practice
A "settlement-based practice" from Habitat's approach is a coherent and harmonized multi-sector support and assistance in a particular community. We leverage shelter as a catalyst for community transformation hence laying a foundation for the implementation of multiple social, economic and environmental interventions.
Habitat for Humanity Kenya intends to see at least 4 settlements in five counties (Laikipia, Homabay, Machakos, Tana River, Makueni), settled within quality and affordable houses with access to basic services and infrastructure.
Our goal is to construct at least 100 houses in each settlement, rehabilitate several water facilities and infrastructure, support households to undertake livelihood activities and improve sanitation infrastructure and systems within communities.
We shall do this through;
Research on community and settlement needs, construct and/or improve homes, water systems, sanitation, and hygiene solutions at individual and/or community levels.
Partner with the private sector, county governments, and NGOs in support of the initiatives in the selected communities.
Convene county-based and national forums to share the housing outcomes for validation and learning.
In communities prone to disasters, Habitat for Humanity Kenya shall support communities to reduce risk and respond.
Habitat for Humanity Kenya recognizes that disadvantaged groups face several challenges such as drought-related, floods, poor housing, poor access to basic infrastructure and services that cannot be tackled solely by us. We, therefore, facilitate a process of bringing in partners (the private sector, county governments, and NGOs) to support these initiatives in selected communities and ensure that interventions lead to intended outcomes. We also promote inclusiveness at the grassroots level by engaging communities to better understand their needs and develop solutions that could lead to higher outcomes for individual and community resilience.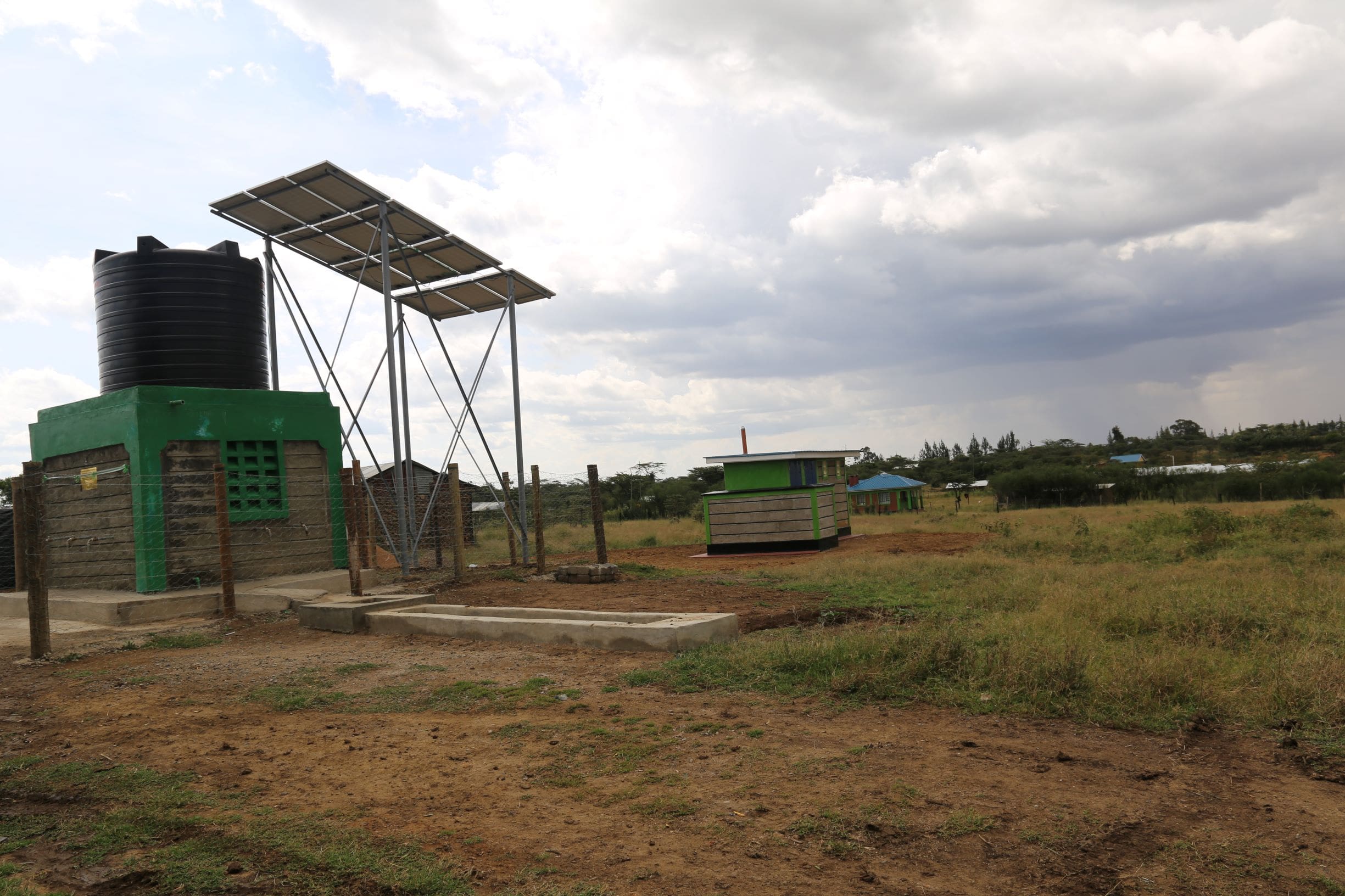 Habitat Kenya develops and delivers inclusive housing and WASH interventions that are customized, affordable and sustainable. Through a community-driven process, our WASH programs are placed within the overall housing and urban ecosystems. Habitat strives to use contextually appropriate technologies; engages in responsible use of natural resources; and, where appropriate, includes information and knowledge management opportunities.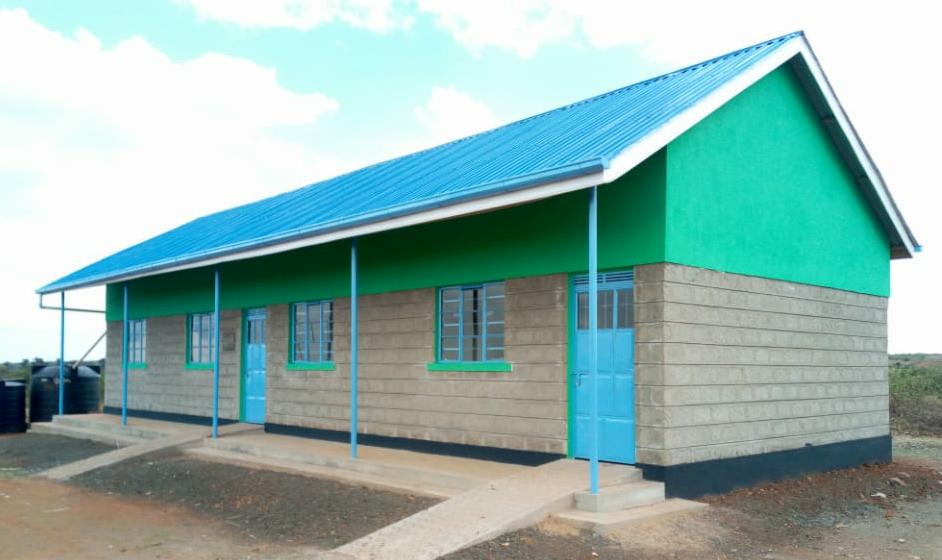 In Kenya, Habitat's experience with Housing and WASH started in 2016, when the organization worked with orphans and vulnerable groups in selected communities in Laikipia, Homa Bay and Machakos. Habitat helped 102 families by constructing new houses and water and sanitation facilities. Since 2018, this program has reached more than 10,000 people in local communities and schools. Habitat drilled boreholes, renovated public water points, and developed water harvesting systems and water storage facilities for households. Funding partners in this Housing and WASH work have included Procter & Gamble, Samsung and LG Electronics.