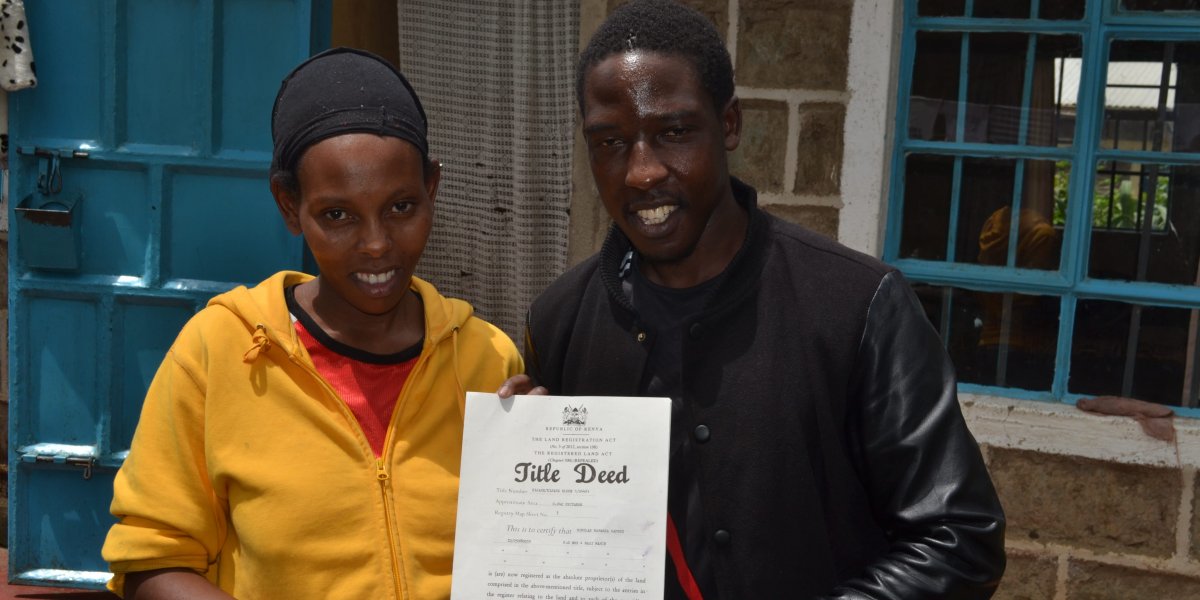 Security of Land Tenure
The goal of this programme is to ensure more families and communities live with secure land tenure. We specifically support women and other vulnerable groups to secure land titles and raise their awareness on existing land laws and tenure options in Kenya.
By advocating for land rights, especially for low-income women, Habitat helps empower local communities to confront a key barrier to adequate shelter.
Habitat for Humanity Kenya's experience on evidence-based advocacy for land titling and security of tenure started in 2018, through our "Solid Ground campaign". Interventions included legal and financial support for processing formal ownership and advocating with local and national governments to recognize and implement incremental land ownership alternatives. We successfully lobbied the local and national government to allocate 50 acres of land and issue land titles to 400 families in Laikipia.
HFH Kenya is currently engaging county governments to identify the gaps and bottlenecks in the implementation of governments statutes and policies that have a bearing on land titling and security of tenure. 
Our land tenure advocacy strategies include:
Advocating for the improvement of land governance and administration systems.
Working with county governments to digitalize land titling and develop alternative tenure options.
Empowering women and other vulnerable groups to secure land tenure through formal and informal mechanisms of land ownership.
Supporting county level policymakers to promote policies, laws, systems and practices that advance land tenure security.
Creating public awareness about existing land laws and tenure options and empowering community lobby groups to influence land access and ownership.