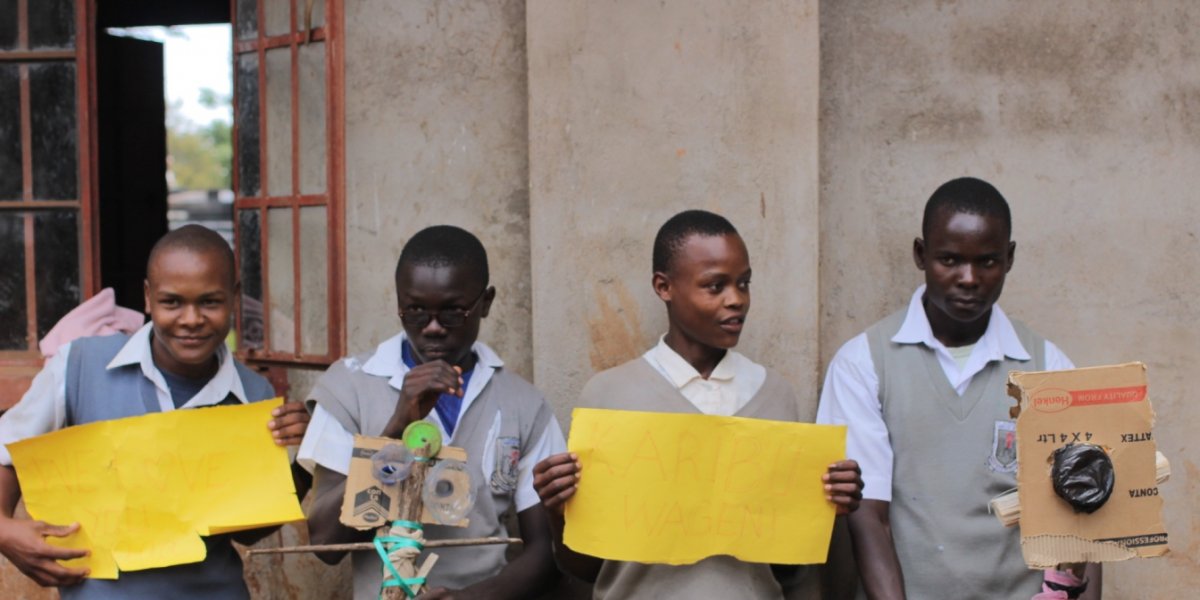 Learning Institutions
Habitat Kenya provides a platform for learning institutions to fulfill their community action service programs or other relevant education interests through high quality outreach volunteer initiatives. We work with various learning institutions (schools, colleges and universities) to develop outreach plans for build events as part of the community service curriculum. The choice of a site for a build event is most often determined by the need for proximity in relation to distance of the organization and build host location. The Local Volunteer Engagement Program encourages students and spurs them to utilize their acquired skills and creativity to meet the growing need of affordable and lasting housing solutions, and use these opportunities for end-of-course projects.  Further on, these skills also provide them with entrepreneurial opportunities through strategic partnerships and fundraising.
Volunteering also helps students to get in touch and contribute to real needs of fellow Kenyans, and engage with new communities thus enhancing their social skills and behavior. Habitat Kenya has a variety of learning institutions that volunteers would engage in other than just donating money or working on a construction site. Higher learning institutions encourage their students to acquire hands on field based practical skills during the community service and volunteer initiatives. This is turn builds into nurturing interest in long term volunteering aspirations of an individual student.
Students do join even with no prior experience in building, construction or any volunteer work. Students are drawn from primary and secondary school as well as higher learning institutions. During the build events the students get a chance to interact with the other children from the host community. Besides working on the build students will also get the chance to explore the local culture, and interact with other schools and community. Feedback is an integral part of volunteering experience and the students are accorded the opportunity to do so. Many students describe their experience as transformational and eye-opening. They finish the volunteer program with a deeper knowledge and understanding for other cultures, regions and most importantly the need to prioritize on improving the housing conditions for the poor communities especially the vulnerable.