HFH Africa Hub
Habitat for Humanity (HFH) has been in operation since 1976 and currently has a presence in 70 countries worldwide. Its global operations are headquartered in Atlanta, USA, and it's further divided into 4 regions including; the United States and Canada, Latin America and the Caribbean, Asia and the Pacific, and Europe, Middle East and Africa (EMEA). Kenya falls under the EMEA region.
To consolidate, better coordinate, and deepen operations in Africa, Habitat for Humanity has recently established an Africa Hub in Nairobi, where it will execute and manage operations across the continent. Programs in Kenya are implemented through HFH Kenya, a locally registered NGO under the NGO Coordination Act No 19 of 1990, and the Terwilliger Centre for Innovation in Shelter (TCIS) – the market development program of Habitat for Humanity (HFH). All these entities are housed under the HFH Africa Hub.
Operations in Kenya began in 1982, and so far HFH has worked in 46 of the country's 47 counties, both directly and through partners, enabling more than 3 million people to access decent housing, along with water, sanitation, and hygiene services. Habitat partners with all levels of government, community-based organizations, other nonprofits, and the private sector to address the systemic barriers preventing families in Kenya from accessing adequate, resilient shelter. Habitat's multisector approach has provided appropriate solutions in the country through a strategic focus on financial inclusion; housing market systems development; water, sanitation, and hygiene, or WASH; disaster risk reduction and response; land tenure security; and energy efficiency.
Habitat for Humanity's programs in Kenya have evolved, notably through the Terwilliger Center for Innovation in Shelter, a Habitat for Humanity International unit that works with housing market actors to expand innovative and client-responsive services, products, and financing. Habitat's Terwilliger Center leads housing microfinance and market development initiatives in Kenya to help low-income households improve their housing more effectively and efficiently through the market. Among Habitat's donors in Kenya are the Mastercard Foundation, the Hilti Foundation, and the IKEA Foundation.
Habitat works across the entire housing ecosystem in partnership with households and communities while harnessing market and sociopolitical forces. Habitat treats housing as a long-term, incremental process that builds on cross-sectorial interventions. A driver or catalyst for 13 of the United Nations 17 Sustainable Development Goals, housing is particularly important in Kenya and other emerging economies as an essential component of recovery from the COVID-19 pandemic.
We welcome you to download and read our Kenya Capacity Statement for a more comprehensive overview of Habitat for Humanity's work in Kenya. 
HFH AFRICA  CONTACT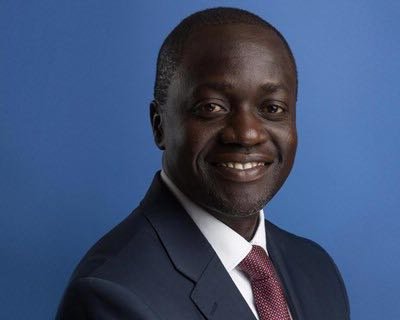 Maurice Makoloo
Area Vice President,
Habitat for Humanity Africa ,
CVS Plaza, Lenana Road, 3rd Floor, North Wing,
Nairobi, Kenya.
TERWILLIGER CENTER CONTACT

Jane Otima
Regional Director,
Terwilliger Center for Innovation in Shelter (TCIS)
CVS Plaza, Lenana Road, 3rd Floor, North Wing,
Nairobi, Kenya.