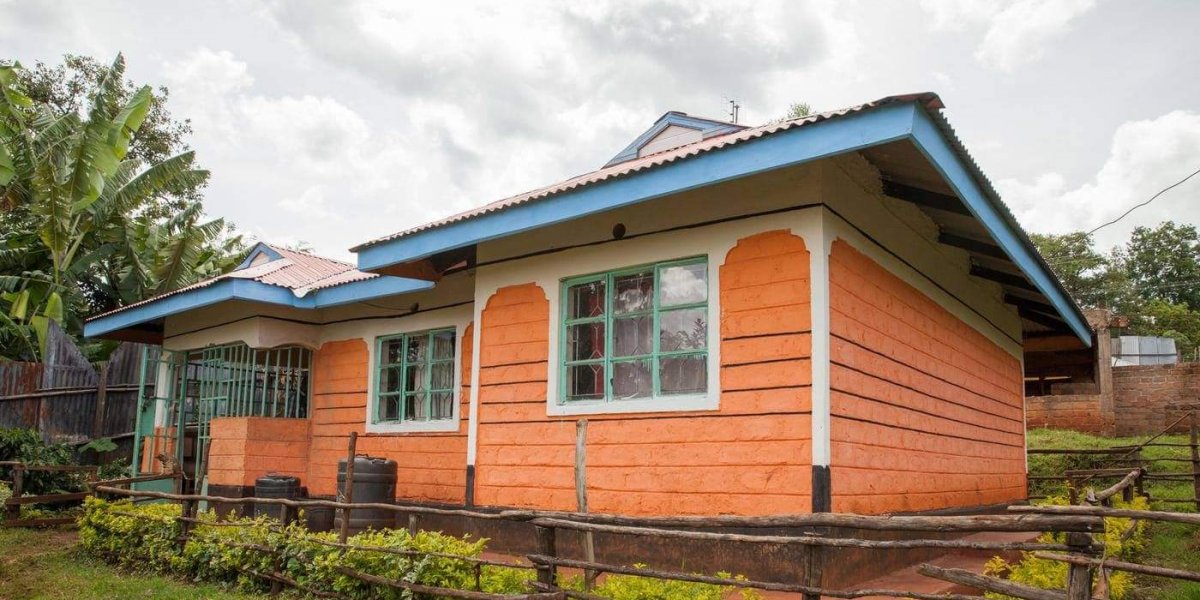 Financing for owner-led Construction
Habitat for Humanity Kenya realizes that its target beneficiaries do not have access to suitable housing finance products from Financial Institutions (FIs). This is for a number of reasons including: lack of knowledge, lack of confidence, lack of minimum requirements such as collateral as well as Know Your Client (KYC) requirements. We understand that addressing these challenges would empower our beneficiaries well enough to be customers of FIs and be able to access housing finance loans. HFH Kenya's focus is therefore on the demand side.
Owner driven construction increases the housing stock.
This programmatic priority is to train and empower target beneficiaries in their saving groups and thereafter linked them to FIs so that they can access housing loans. Access of housing loans will lead to owner-led housing construction in incremental processes – which is one of the main ways in which a significant increase in adequate and affordable housing stock is achieved.
Program Goal:
To ensure that the low-income households have access to appropriate and affordable financial services for adequate housing.
Strategic priority:
To facilitate capacity building of financial service providers (Microfinance Institutions (MFIs), Savings and Credit Co-operatives (SACCOs), Banks, and affordable housing finance mechanisms (savings groups, and associations etc.)