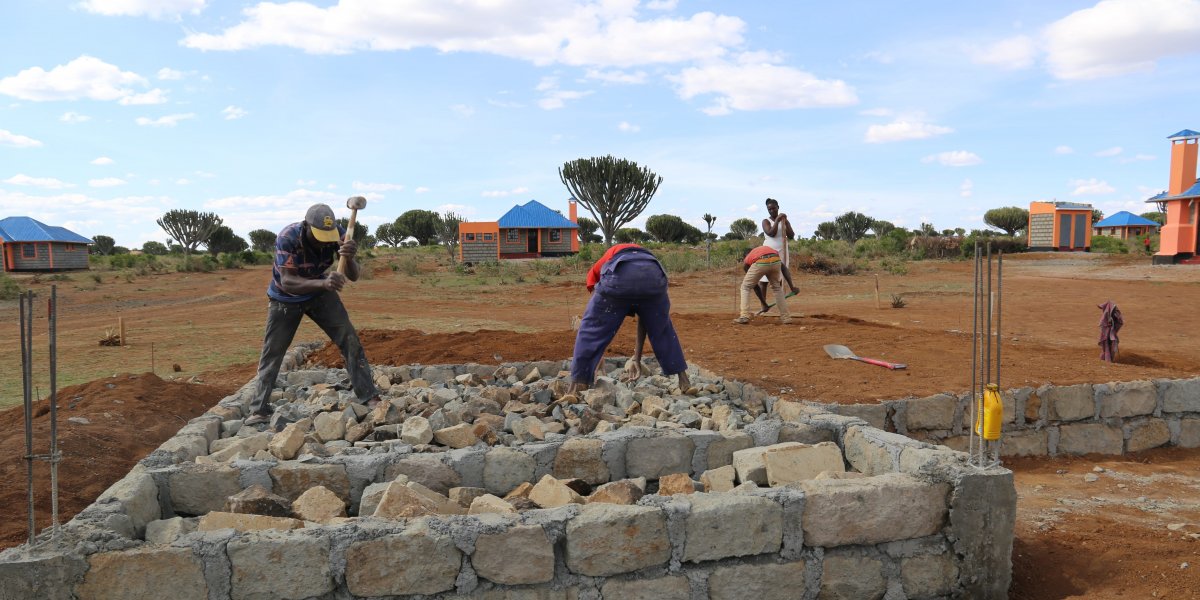 Settlement-based Practice
A "settlement-based practice" promotes coherent and harmonized multi-sector support and assistance in a particular community. It responds to multi-sector needs and aspirations that are informed by people centered participatory processes that takes the economic, social, environmental and physical contexts into consideration.
Under the settlement-based practice concept, Habitat for Humanity Kenya plans to select communities and carry out interventions that seek to increase their safety, resiliency and better health. The interventions include;
Facilitating the construction of housing units
Working with vulnerable households to construct and/or improve, water systems, sanitation and hygiene (WASH) solutions at individual and/or community levels.
Facilitate the process of bringing in partners (the private sector, county governments and NGOs) to support these initiatives in the selected communities and ensure that interventions lead to intended outcomes.
Engage communities at grassroots level to understand their needs for solutions that lead to higher levels of individual and community resilience.
Convene consultative meetings, information collection and carrying out situational and individual analysis and share the outcomes with the communities for their validation.
Program Goal:    
To see 5 safe, resilient and healthy communities settled within quality housing and with access to basic services and infrastructure.
Strategic priority:   Household and decentralized local infrastructure for housing.