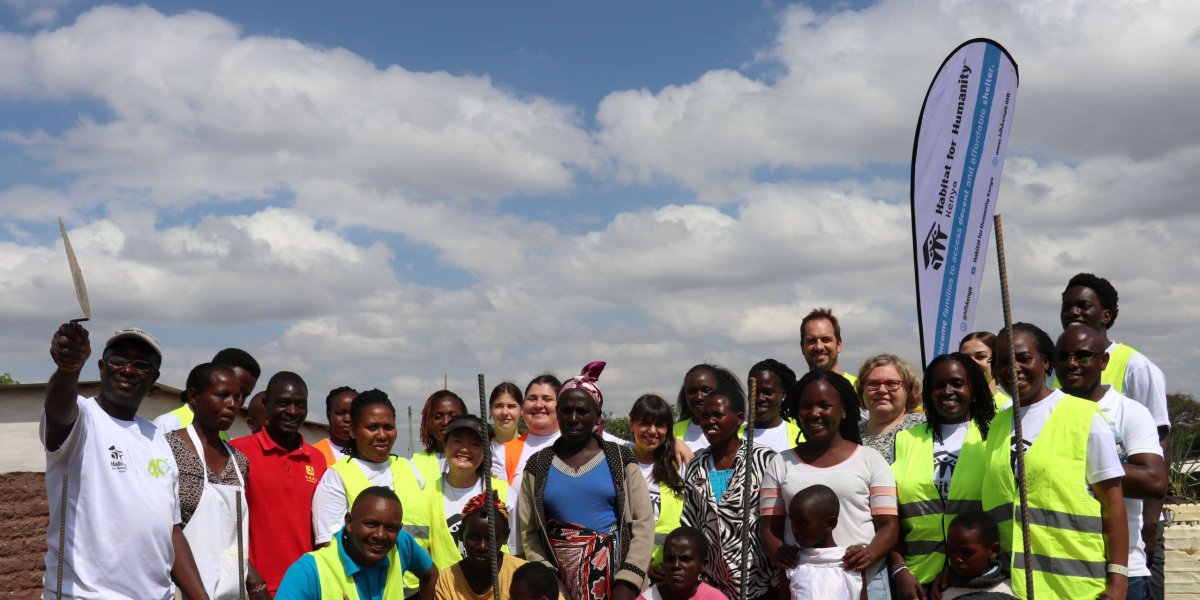 Mary Mbithe's Journey: Building a Haven for Love and Hope
In the small village of Kyumbi, located in Machakos County, Kenya, resides a remarkable woman named Mary Mbithe. At 57 years old, Mary has faced numerous challenges, but her unyielding spirit and dedication to her family have made her a beacon of inspiration in her community. This is the story of how Mary's life took an extraordinary turn with the help of Habitat for Humanity Kenya and their commitment to providing safe and affordable housing solutions.
A Tale of Unwavering Love:
Mary is the mother of three daughters, each facing their own disabilities. One daughter battles epilepsy, while the other two daughters cope with intellectual disabilities. Furthermore, Mary's two grandchildren are also disabled. Overwhelmed with their unique medical needs, the family has struggled to access specialized education or contribute to their household's financial needs. Mary's daughter was even divorced after bearing children with disabilities, further exacerbating their already challenging circumstances.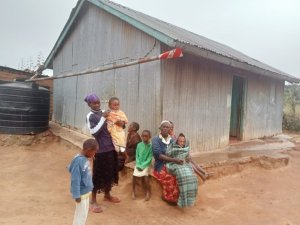 Trials and Triumphs:
To make ends meet, Mary and her husband have resorted to seasonal menial jobs. These irregular sources of income are insufficient to cover the family's expenses, prompting them to rely on government aid and the generosity of well-wishers for essential provisions such as food, clothing, medicine, and diapers. Living in a modest corrugated iron sheet house, their living conditions were far from adequate, but hope was on the horizon.
Habitat for Humanity Steps In:
Recognizing the dire situation faced by Mary and her family, the Africa Area office and Kenyan office of Habitat for Humanity organized a momentous event. On Monday the 19th, the organization commenced the construction of a new house for Mary and her loved ones. With the support of Onsite ICF, a collaborative team committed to improving living conditions for those with limited resources, Habitat for Humanity embarked on our mission to provide safe and affordable housing to vulnerable groups.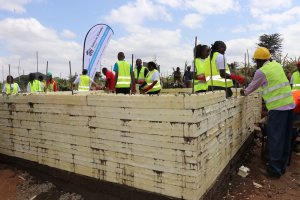 Building Hope, One Block at a Time:
The construction process involved the use of innovative ICF (Insulated Concrete Form) blocks from Onsite ICF. These blocks provided a rapid and straightforward solution for constructing the walls, as no mortar was required. The columns were filled out through basic and repetitive work, which could be accomplished by unskilled labor under the guidance of a trained foreman. The lightweight nature of the blocks, weighing approximately 1kg each, reduced fatigue for the workers, making it easier to involve women in the construction process. The use of these blocks also improved safety, cleanliness, and job satisfaction compared to traditional brick or concrete methods.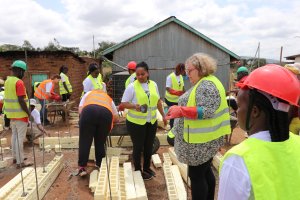 A Brighter Future:
Habitat for Humanity Kenya's unwavering commitment to our vision of a world where everyone has a decent place to live has been the driving force behind our provision of long-lasting affordable housing solutions and essential services, including water, sanitation, and hygiene. Through our dedication and the collaboration with Onsite ICF, we are helping transform Mary's life and the lives of her loved ones.
Mary Mbithe's inspiring journey serves as a testament to the power of love, resilience, and community support. Thanks to the unwavering dedication of Habitat for Humanity and the innovative solutions offered by Onsite ICF, Mary and her family will now have a new home. A sanctuary where they can find solace, security, and hope for a brighter future. Their story reminds us of the profound impact that compassion and affordable housing can have on the lives of vulnerable individuals, creating a ripple effect of positive change within communities.
Related