A Nexus between Housing and Water, Sanitation and Hygiene
Habitat for Humanity Kenya (HFH Kenya) through its Community Development and Support Programme (CDSP) aims to assist vulnerable families that earn less than $1/day, are in need of decent housing and lack access to water and proper sanitation facilities. We recognize that housing and WASH services are inseparable basic human needs. In order to achieve some degree of economic justice in the communities we intervene in, we endeavor to develop the infrastructure that can support the most minimal level of public services i.e. housing, water, sanitation, sewage, and health.
Below are some of the examples of Housing and WASH interventions that we have been able to achieve in both Laikipia and Homabay Counties:
Ebeny Lumori, Laikipia County:
73-year-old Ebeny Lumori hails from Kariunga Village in Muramati location, Laikipia County. Unfortunately for Ebeny, life has not given him the luxury of taking it easy in his old age, but rather he and his wife have had to take care of three young children while living in a shanty house that was nearly collapsing. Of the three children, two are in school (James Lomuru 13 years in class 4 and Shantel Agnes 4 years in baby class) while one (Ewoi) dropped out. Both Ebeny and his wife do menial jobs earning meager income.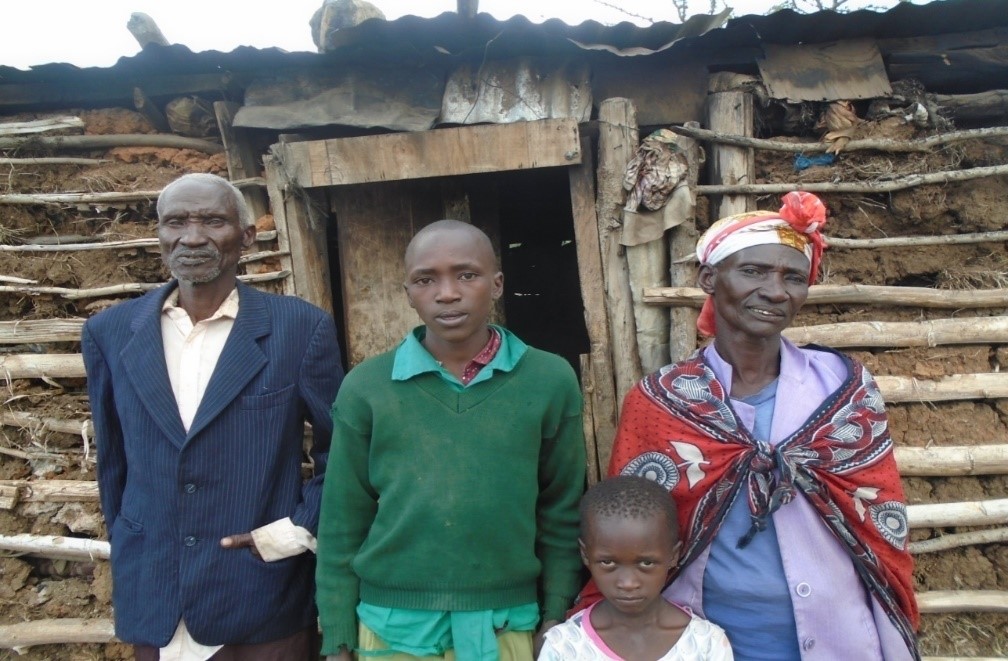 Ebeny and his family have also had to suffer the fate of unclean water sources in the Muramati. Water for drinking and other household uses is drawn directly from the streams and shallow hand-dug wells which are contaminated. This resulted to Ebeny's son James missing school several times due to water related diseases.
Habitat Kenya's Holistic Intervention
With the generous support of our donors and tithers, HFH Kenya was able to build a new and stable house for Ebeny and his family. The family is now not afraid of the rains or the cold Laikipia weather. The family also got a 2000 litre water tank installed to harvest rain water for their day to day use. They also got a pit latrine. HFH Kenya enlightened Ebeny and his neighbors on Water Sanitation and Hygiene by teaching them strategies for preventing water contamination, proper water storage in safe vessels that are designed to prevent re-contamination and also on hygiene habits. As a result of this sanitation Ebeny's children are now thriving in their studies and their health has greatly improved.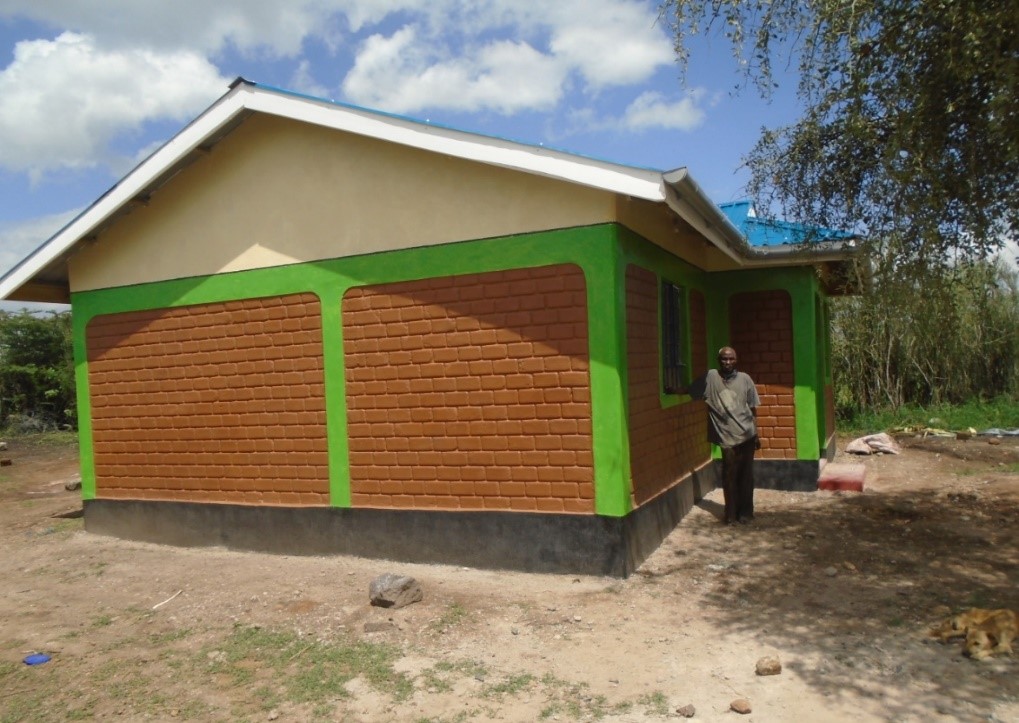 Ebeny's Remarks to Habitat for Humanity
"We remember Habitat for Humanity Kenya every day for building a house for us. We are also grateful for the hygiene training. Nowadays, my wife and I are educating before people in this area about the dangers of fetching water directly from the stream. I tell my friends, family and colleagues of the importance of keeping, saving and using clean water to keep healthy" said Mr. Ebeny.

"We are very grateful to Habitat for Humanity and are very happy with what they have done in our community. I will ensure there is a hand washing facility near the latrine that they built for us," added the wife.
Rehabilitation of Community Water Points in Homabay County
Homabay County is prone to very dry spells leading to lack of sufficient clean and safe water for the community members. This is especially so in the areas where HFH Kenya carries out its interventions. The water problems mainly affect women who are forced to wake up as early as 3.00 AM to go and fetch water in very distant places.
To address this, Habitat for Humanity Kenya partnered with the local administration in three villages and rehabilitated their water points which are located within the villages. The water points draw their water from underground springs but had experienced blockage due to siltation and lack of servicing, hence could not supply enough water for the community members.
Below is a before and after photo of HFH Kenya's rehabilitation work.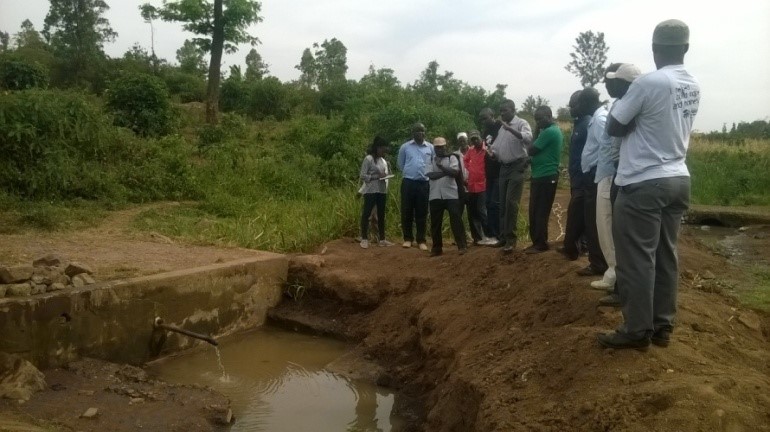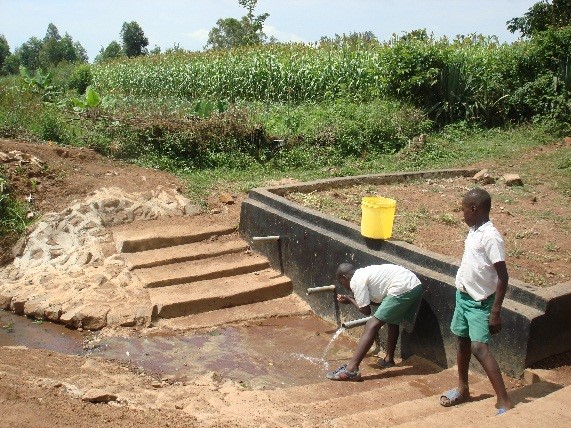 Impact of the rehabilitated water points to the community:
There is enough clean water for the community.
Women no longer wake up very early at 3.00 am to trek for long distances looking for water. Their security is also assured since the water points are located close by.
Before rehabilitation of the water points, the community would fetch water from the ground using bowls but after the rehabilitation they now fetch water directly from pipes which makes it safer for drinking.
The community contributes Kshs. 20 ($2 cents) every month for maintenance of the water point.
Related