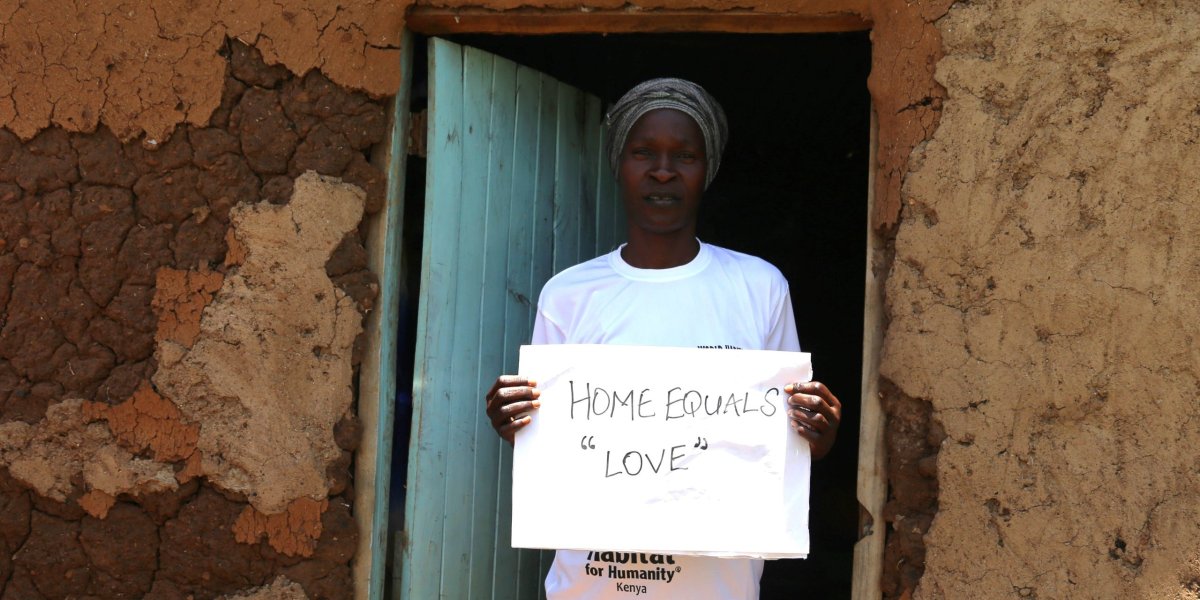 Benta Auma: A Tale of Resilience and Hope in Homabay County
Introduction:
In the heart of Homabay County, nestled in the tranquil village of Kopap, lives Benta Auma, a 43-year-old widow and a mother of six children. Her story is one of unwavering resilience, as she has faced numerous challenges in her life, from the loss of her husband to the struggle to provide for her family. Despite these hardships, Benta's indomitable spirit shines through, and her story is a testament to the power of community support and hope.
A Life of Challenges:
Benta's life took a dramatic turn in 2002 when her husband passed away, leaving her to raise their six children alone. The family's journey began in Oyugis, but they were forced to return to their ancestral land in Rangwe sub-county due to financial difficulties. Upon their return, they found their house in shambles, and it was the kindness of well-wishers that provided them with a temporary shelter.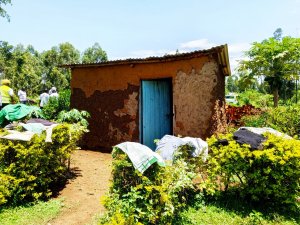 Single-handedly, Benta took on the responsibility of providing for her family, doing menial jobs and selling vegetables. She also practiced subsistence farming, but the yields were meager, with only one bag of maize harvested per season. The burden of supporting her children's education and ensuring they had enough to eat weighed heavily on her shoulders. Two of her children had to drop out of school due to the inability to pay school fees.
A Glimpse into Their Living Conditions:
The family's living conditions were far from ideal. They resided in a single-room house with just one door and no windows. The house's walls were weak, making it a constant source of worry for the family, especially during windy and rainy seasons. The lack of proper ventilation and natural light made the living space uncomfortable, and there was no privacy for the children. In fact, some of them had to sleep at neighbors' and relatives' houses.
Water, a basic necessity, was a considerable challenge for the family. They had to fetch water from a river that was a 20-minute walk away, a river shared with animals and used for laundry by the community. The water was often contaminated, leading to frequent health issues, especially among the children. Additionally, the family lacked proper sanitation facilities, relying on neighbors for bathing and hygiene needs.
Hope on the Horizon:
Despite the hardships, Benta Auma's story is not one of despair but of hope. In 2023, a ray of light shone on her family as an organization marked World Habitat Day by constructing a new three-room house for them. This new home brings with it not only shelter but also an outside VIP toilet and a water tank for clean and accessible water.
Conclusion:
Benta Auma's journey is a powerful reminder of the resilience of the human spirit and the importance of community support. Her story serves as an inspiration to us all, demonstrating that even in the face of overwhelming challenges, hope can prevail. As an organization dedicated to building homes and hope, this story showcases the impact that positive initiatives can have on the lives of those in need. The transformation of Benta's living conditions is not just a change in physical surroundings but a testament to the restoration of hope and dignity in her family's life.
Related