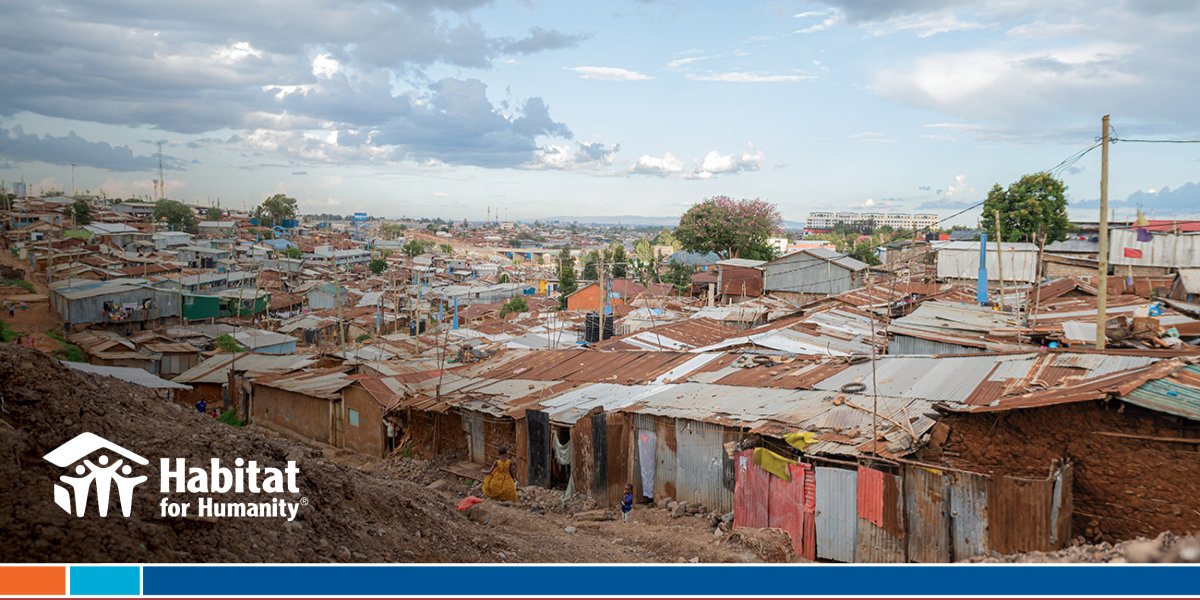 Unlocking Kenya's Affordable Housing Potential: Challenges and Solutions
Introduction:
Kenya, the largest economy in the East African Community, stands as a promising investment destination with its strategic location, vibrant capital markets, political stability, and a dynamic private sector. In recent years, the Kenyan government has recognized the crucial role of affordable housing in improving living standards and driving economic growth. However, the country faces significant challenges in bridging its housing finance gap and providing affordable housing to its growing population.
The Housing Challenge in Kenya:
Housing is a fundamental aspect of a nation's development, affecting the well-being of its citizens and the overall economy. In Kenya, the pressing need for improved housing conditions is apparent across all counties, particularly in urban areas marked by substandard housing, overcrowding, and informal settlements. Millions of Kenyans live in inadequate temporary shelters or low-quality housing, adversely impacting their lives.
Housing Finance's Vital Role:
Housing finance plays a pivotal role in determining the availability, affordability, and quality of housing in Kenya. The cost of financing significantly influences the final cost of housing for consumers, making it imperative to align it with property prices and income levels to ensure affordability for a majority of the population.
Challenges in Access to Housing Finance:
Low and middle-income households face multiple barriers when attempting to access housing finance. High-interest rates, the high cost of building materials, and the requirement for formal documentation and information pose significant obstacles. The informality of these groups, coupled with unstable income sources and a lack of collateral, makes them unattractive to traditional financial institutions like banks and SACCOs.
Government Initiatives and Shortfalls:
The Kenyan government has been actively pushing for new housing programs since adopting Vision 2030 in 2008. However, these efforts alone are insufficient to address the growing housing deficit. Official statistics reveal that over four million Kenyans live in slums, primarily in urban areas. Moreover, there is an annual housing gap of 250,000 units, with developers predominantly targeting higher-income market segments.
Solutions to Kenya's Housing Finance Challenges:
Addressing Kenya's housing finance and affordable housing challenges requires a multi-faceted approach. Key recommendations include:
1. Promoting Incremental Housing Development: Supporting self-built housing and exploring financing solutions for incremental housing processes can address the unique needs of low and middle-income households.
2. Alternative Credit Scoring and Minimal Collateral: Developing solutions such as alternative credit scoring mechanisms and asset registries can make housing finance more accessible to those in the informal sector.
3. Increased Funding: Providing grants or low-interest loans to financial institutions that offer housing finance can stimulate housing development.
4. Public-Private Collaboration: Collaboration between the government, private sector, development partners, wholesale lenders, and investors can expand housing finance availability and create a sustainable system.
5. Capacity Building: Offering technical assistance and capacity building to various stakeholders, including financial institutions, developers, and government agencies, can address supply-side constraints.
6. Innovative Financing: Exploring innovative financing options, such as blended housing finance solutions, can encourage sectoral growth.
7. Policy Reforms: Implementing sound policies, reforming national housing policies, and creating an enabling environment are critical for long-term success.
8. Financial Literacy Programs: Enhancing financial literacy and awareness among consumers can empower low and middle-income households to make informed housing finance decisions.
9. Tailored Housing Finance Products: Developing products tailored to the specific needs and financial capacity of low and middle-income households, including flexible repayment terms and lower interest rates, is essential.
10. Data Collection and Technology: Addressing data gaps, implementing technology-driven solutions like blockchain for transparent property transactions, and digital platforms for peer-to-peer lending can drive efficiency and transparency in housing finance.
Conclusion:
Kenya's journey towards bridging the housing finance gap and providing affordable housing is complex but achievable. By addressing systemic barriers and implementing a comprehensive set of strategies and interventions, the nation can lay a solid foundation for an inclusive housing finance system, ultimately improving the living conditions and well-being of its citizens.
Related