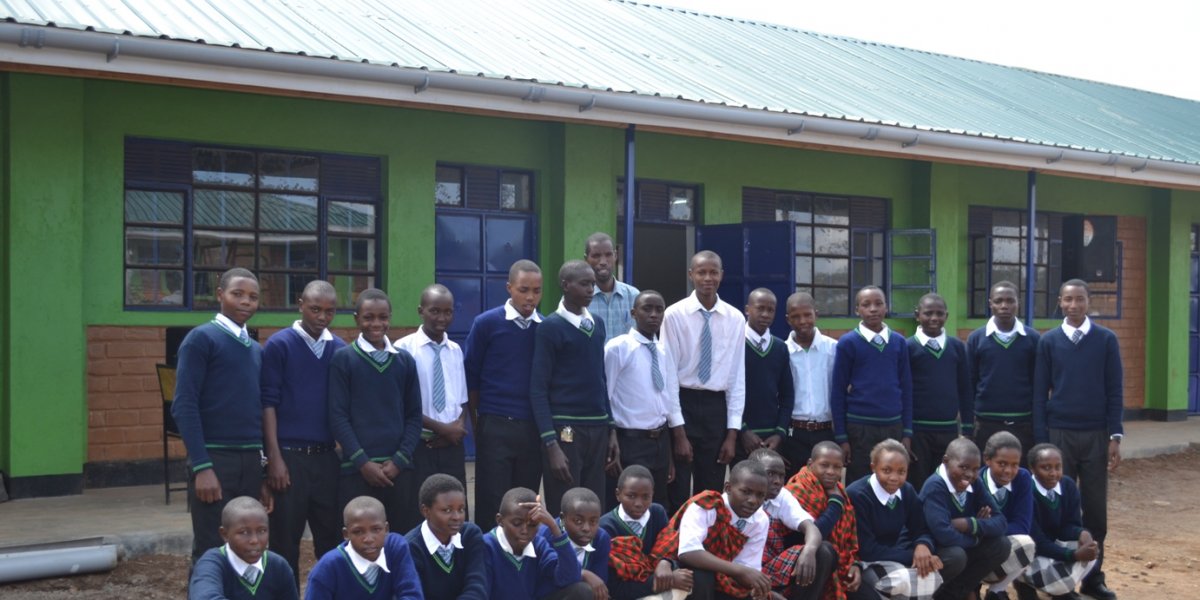 Mukima Secondary School marks the spot
In 2013, a mapping exercise by Habitat for Humanity Kenya in Laikipia County, identified Mukima village as one of the areas of possible collaboration. Mukima village has a population of about 3,000 people of which 11-12% of them are youth aged between 15-20 years old. The community lacked secondary schools with the nearest Secondary school being more than 15kms away. Students from the area were then forced to attend schools in adjacent districts. To address this need, the community donated communal land for the construction of Mukima Secondary School and, through the government's Community Development Fund (CDF) they were able to put up 2 classrooms. Various stakeholders also unanimously agreed that there was a crucial need in the area and supported its construction.
When HFH Kenya entered into the scene, the idea of expanding Mukima Secondary School was then mooted and we accepted.
HFH Kenya through Affordable Housing Solutions Hub (AHSH) and Community Support Development Program(CSDP), partnered with Samsung Korea and interested them in constructing the school using Integrated Stabilized Soil Blocks (ISSB) technology. Through an all inclusive approach, HFHK worked with various stakeholders including the Government (both County and National), private sector, individual volunteers, learning institutions (local polytechnics) and the community at large in the implementation of this project.
Production of 60,000 ISSBs has been done for the construction of the school and a surplus for future expansion.
Related