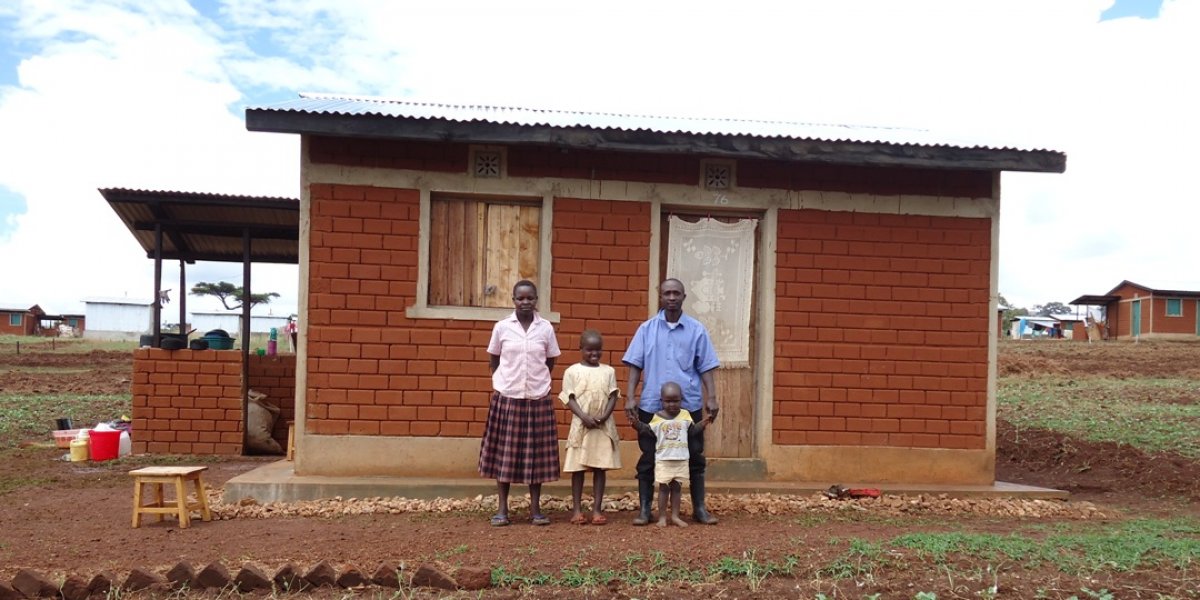 Mt. Elgon Housing Project
The Mt. Elgon Housing project was a partnership between HFH Kenya and Mt. Elgon Trust, a charitable arm of Mt. Elgon Orchards. The aim of the project was to provide 120 decent and affordable housing units and develop a resident association for the farm workers. With funding from Germany DEB Bank and with land in Chepchoina village, the project has so far constructed 94 houses. Each house is 2-3 bedrooms and the target families have since moved in.
Mt Elgon was the beginning of HFH Kenya's use of the Interlocking Stabilized Soil Blocks (ISSB). The stabilized soil blocks are made from earth, cement and water. Clay soil is sticky and more susceptible to cracking, so sand is usually added as a blending agent to soils with high clay content. Unlike conventional soil bricks which are burnt in order to harden, the stabilized soil blocks do not require use of firewood, making it environment-friendly. They are produced by a portable block-building Hydraform machine right on the construction site.
This material and method of construction has the advantages of low cost and minimal environmental impact, while providing comparable quality to conventional fired brick construction. Although this is a new building technology in Kenya, HFH Kenya has been promoting the popularity of this low-cost building technology to the people in rural Kenya.
Related