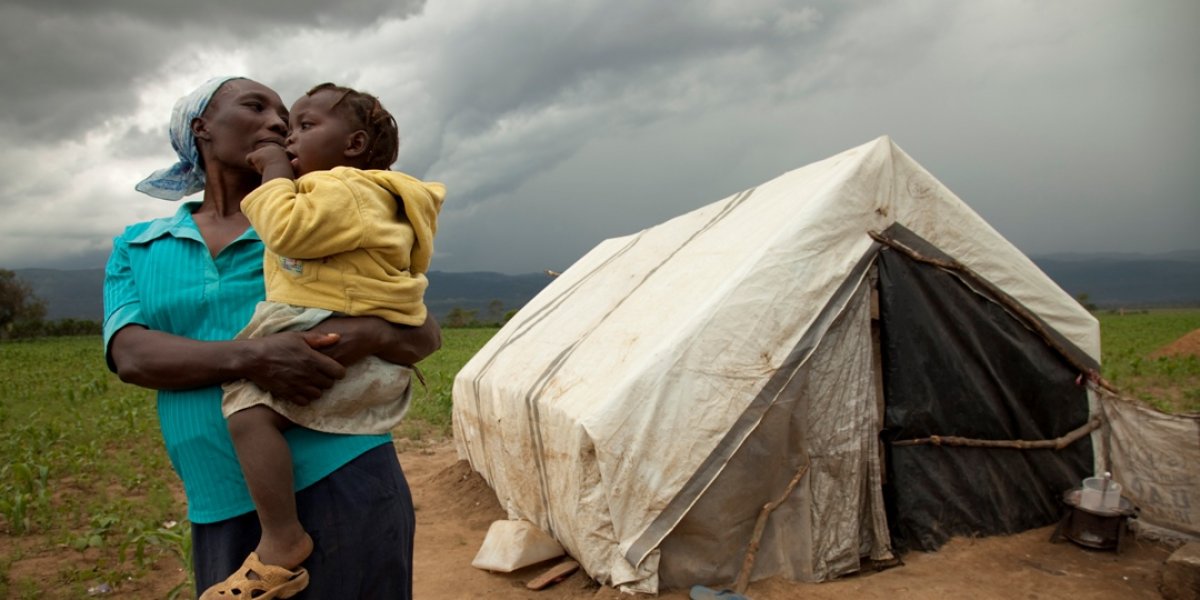 Resettling Internally Displaced Persons in Kenya
The violence that erupted after the much disputed elections in 2007 displaced more than 600,000 persons in Kenya and left more than 1,300 dead. Most of these families had sought refuge in a nearby police station before being moved to the Eldoret show ground by the government where they stayed for a period of one year before being given a resettlement package of Kes.35,000 each.
A group of the displaced families decided to use their resettlement packages of Kshs 35,000 each, as provided by the government, to restart their lives and move on. They pooled their resources and purchased land in Maai Mahiu area of Rift Valley, Kenya. They further subdivided the land among themselves and pitched up tents since they did not have any more funds left to build new homes.
In appreciation of the resilience and determination of this group of people, Habitat for Humanity Kenya partnered with corporate(s), individuals, churches, schools, and friends of the organizations, international donors and managed to mobilize 65,735,000 KES (about USD 900,000) to help 335 families construct their houses.
The project took place from May 2009 to November 2012. The homeowners provided all the unskilled labour (sweat equity) for the construction of their houses and those of their neighbours'. About 150 international and local corporate volunteers also contributed their labour and resources for the construction of the houses.
Related