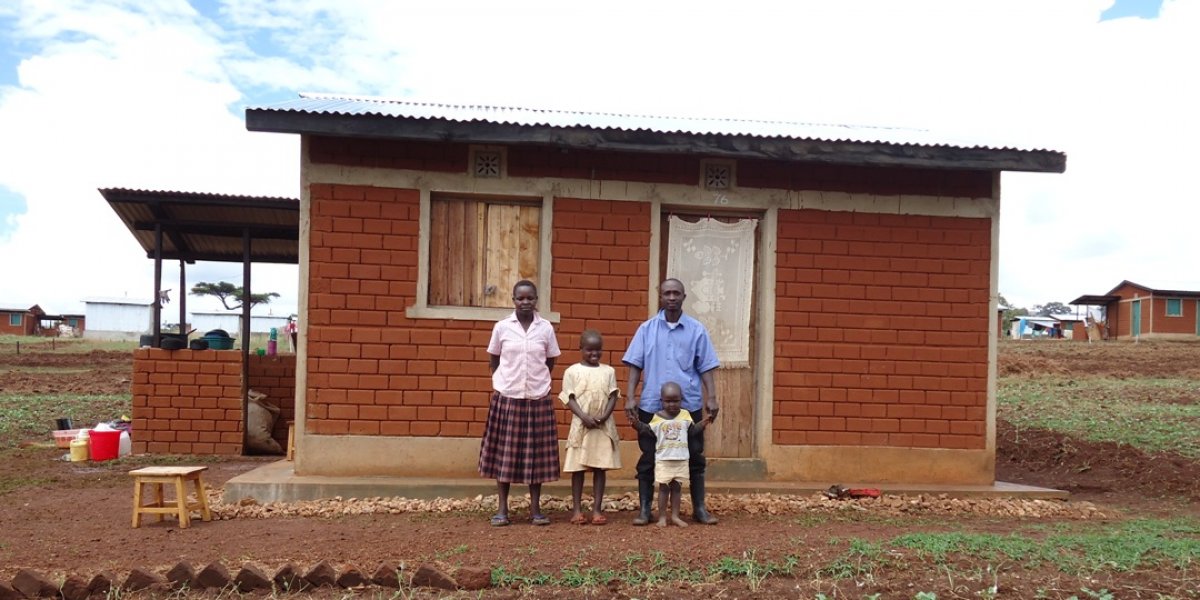 Tech on top of the mountain: Mt. Elgon Project
The Mt. Elgon Housing project is a partnership between HFHK and Mt. Elgon Trust, a charitable arm of Mt. Elgon Orchards. The aim of the project was to provide 120 decent and affordable housing units and develop a resident association for the farm workers. With funding from Germany DEB Bank and with land in Chepchoina village, the project has so far constructed 94 houses. Each house is 2-3 bedrooms and the target families have since moved in.
Mt Elgon was the beginning of HFHK use of the revolutionary Interlocking Stabilized Soil Blocks (ISSB). This material and method of construction has the advantages of low cost and minimal environmental impact, while providing comparable quality to conventional fired brick construction. Although this is a new building technology in Kenya, HFHK is trying to encourage the popularity of this low-cost building method.
HFHK is using ISSB technology not only because it is a safe and cost effective building method, we are also leading the drive to expand the use of ISSB in Kenya. In current and future projects, model houses using ISSB will be used to introduce this revolutionary building technology to the people in rural Kenya.
Related