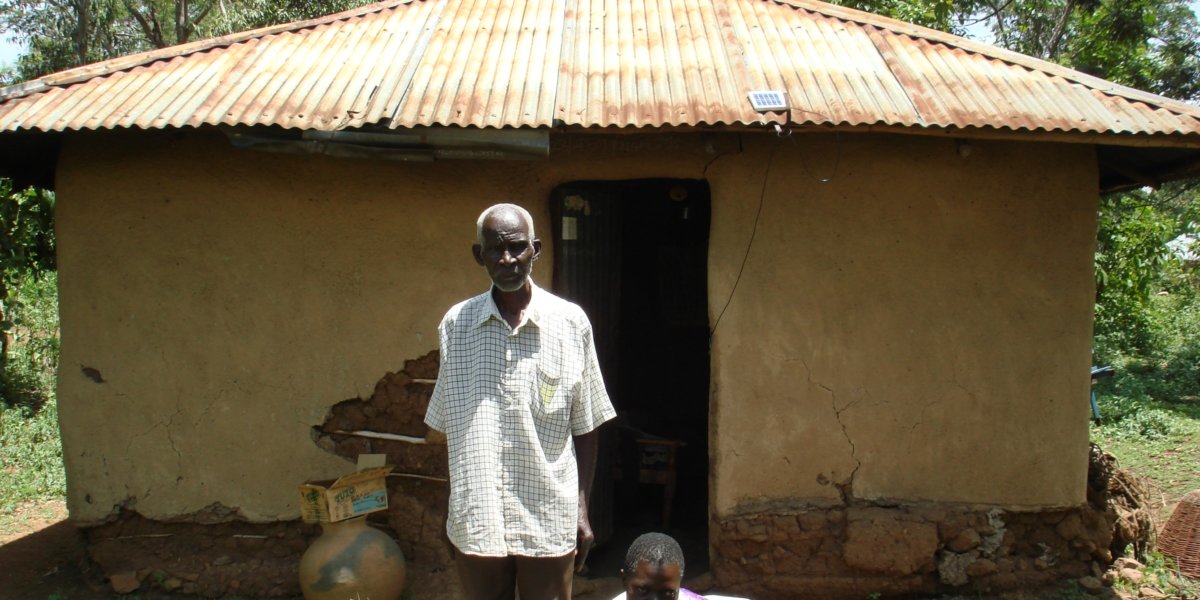 Vulnerable Group Housing
John Philip's Story
Habitat for Humanity Kenya works to end homelessness, driving forward the vision of creating a world where everyone has a decent place to live in. Through our Vulnerable Group Housing Program, we have constructed new homes and addressed water, sanitation and hygiene challenges for the elderly, vulnerable children, persons with disabilities and widows; and also offered training to community groups. Habitat Kenya's interventions are located in Homabay and Laikipia Counties of Kenya where we have identified several families that are in dire need of decent shelter and WASH facilities.
The story below is an example of how Habitat for Humanity Kenya transforms lives, restoring dignity and hope in people's livelihoods.
Beneficiary: John Philip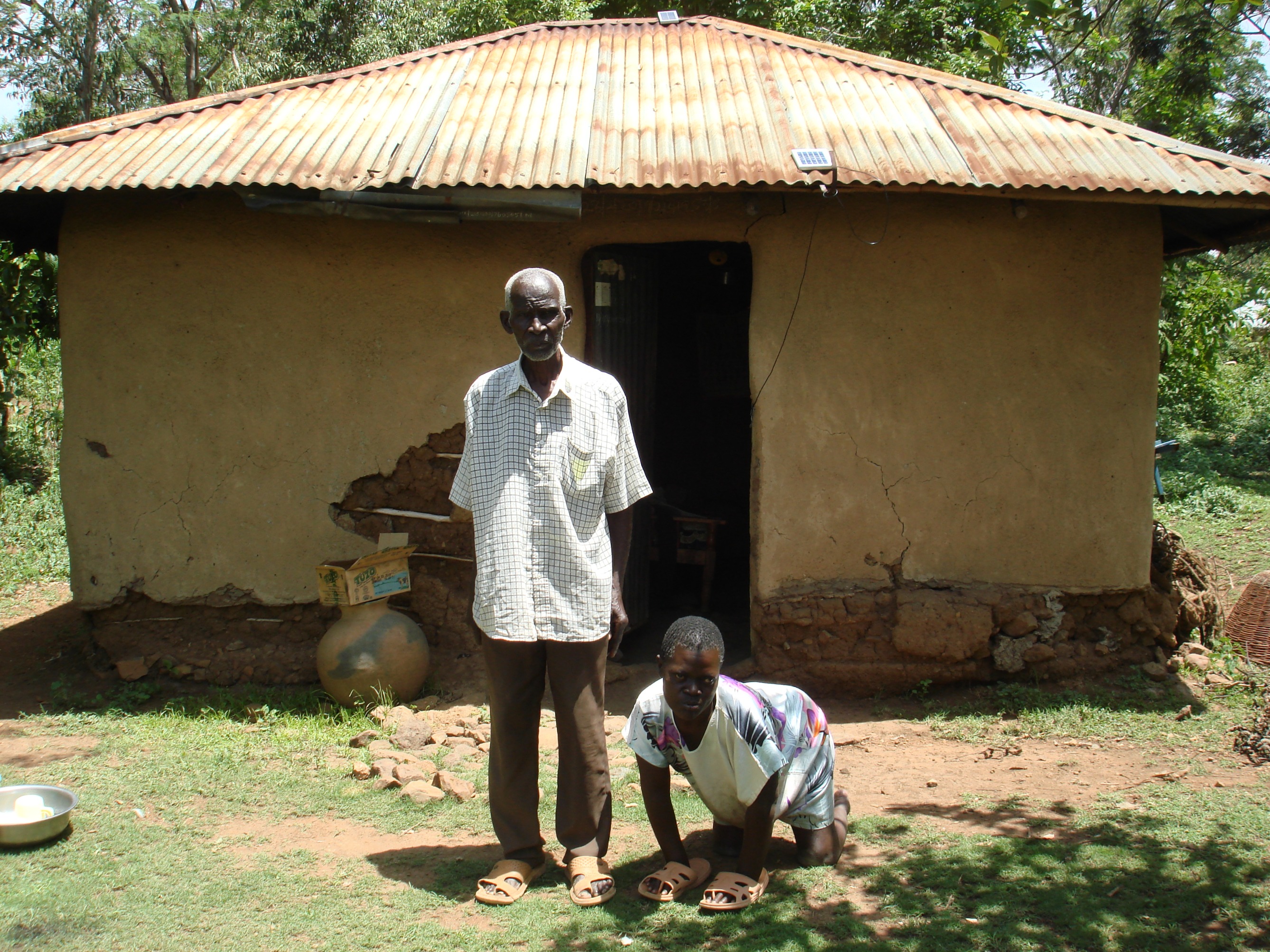 John Philip's life began to change for the better when Habitat for Humanity Kenya started to construct a house for him in Kotieno village, Kagan West location, Homabay, County in Kenya. As a widower who had also lost all his four sons, John's story had been one sad affair. The death of his sons turned John into the sole bread winner of two grand children who were left behind by their parents. When he decided to marry again, John found love with Pauline, who is a person living with disability (PLWD). The community was not happy with this decision because they thought that he was creating more problems to the family by marrying a PLWD instead of a "normal" person. This however did not deter John and he decided to marry her nonetheless.
John does not have a stable source of income and depends on friends and family for food and finances and the government of Kenya's cash transfer programme for the elderly. As a result, his grandchildren, namely Saila and Evans Achieng could not continue with school due to lack of school fees. Saila ended up getting married a bit early while Evans does menial jobs.
A Worn Down House
The family had been living in an old 2 bed-roomed house made of mud walls. It had worn-out windows and a weak door made of iron sheet and old rusty roof sheets. During rainy seasons, the family could not sleep but had to stay awake for several nights and huddled to a corner to take cover from leaking roof.
Water and Sanitation
The family's water and sanitation situation was also in bad shape, with John fetching water from a nearby shallow well. Since his wife is not capable of fetching water, John would fetch water using the 5 litres jerricans until they have enough. This is quite strenuous at his age. The family had a temporary toilet which was not conducive for them especially for Pauline. They also didn't have a bathroom and had to bathe behind the house at night.
A Great Turn of Events
Life began to change for John and His family when Habitat for Humanity Kenya through it's vulnerable group housing program supported the construction of a new house for them. The house is designed in such a way that it has adequate space for the family with enough ventilation. It also has a spacious kitchen thus making it easier to prepare meals.
A New Status and Respect in the Community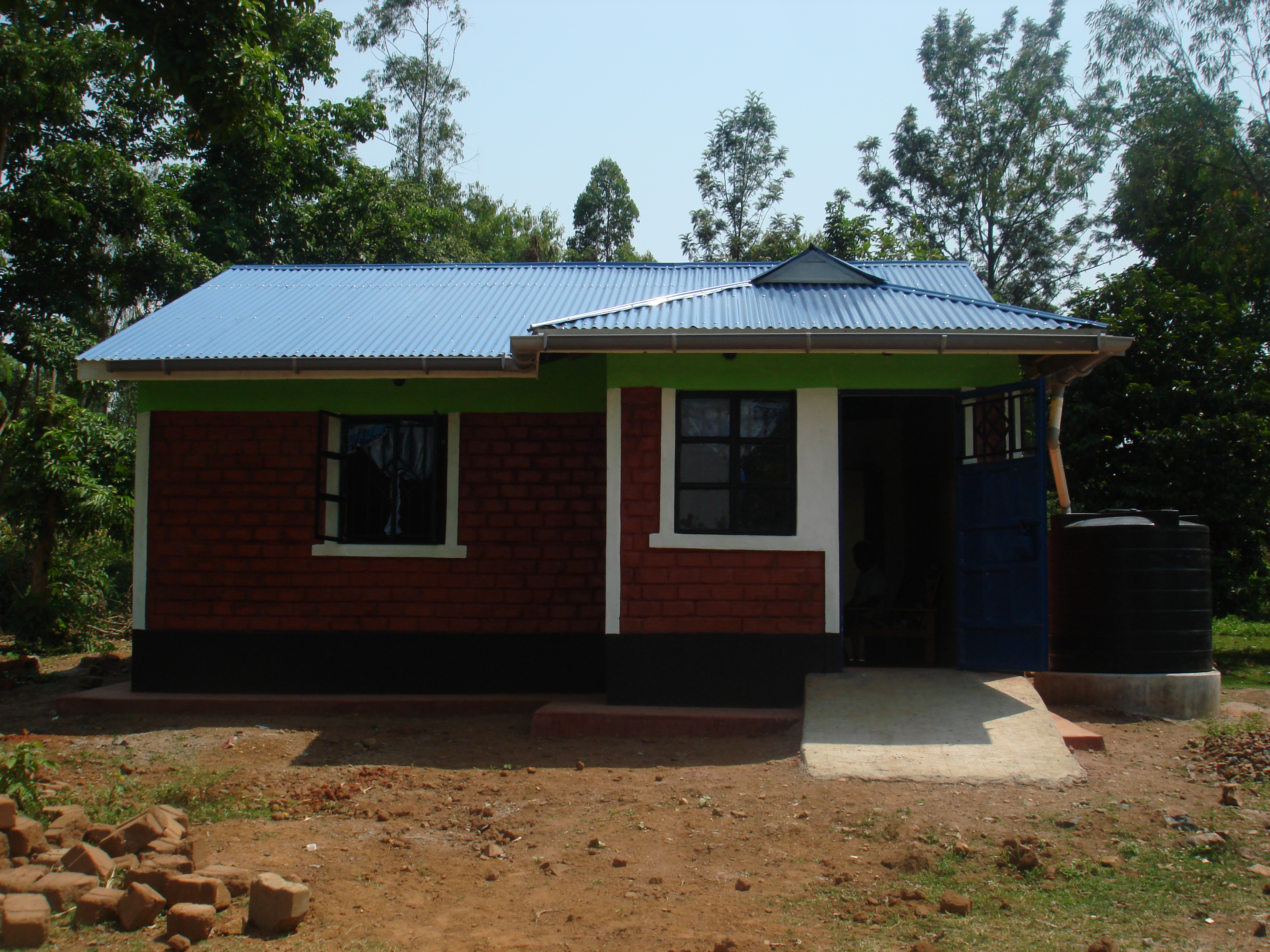 The house has already given John a new status and respect in the community. His grandchild Evans is so happy that he frequently visits the home as opposed to the previous days when he would have visited once after a long time. Pauline, John's wife also benefited greatly since the house is fitted with a bathroom and a toilet. It makes it more convenient in her condition to use the bathroom without depending on her husband like before. The provision of a 2000 litre water tank has also made it easier for them to access water instead of going to fetch at the well. John Philip and his family had never in their entire life thought that they would own a permanent house and are waiting expectantly for the house to be completed.
A Message to Habitat for Humanity Kenya
John is so happy to have had people come from so far away to build a permanent house for somebody like him. He doesn't understand how people who had never met or known him would do this, but he is really grateful. He says that when he saw the building materials being delivered to his compound, then the masons and the Habitat Kenya team arriving, it then dawned on him that he is actually getting a new home. "It was such an honor and I am always praying for Habitat to continue with the same spirit and extend the same to other needy families" says John.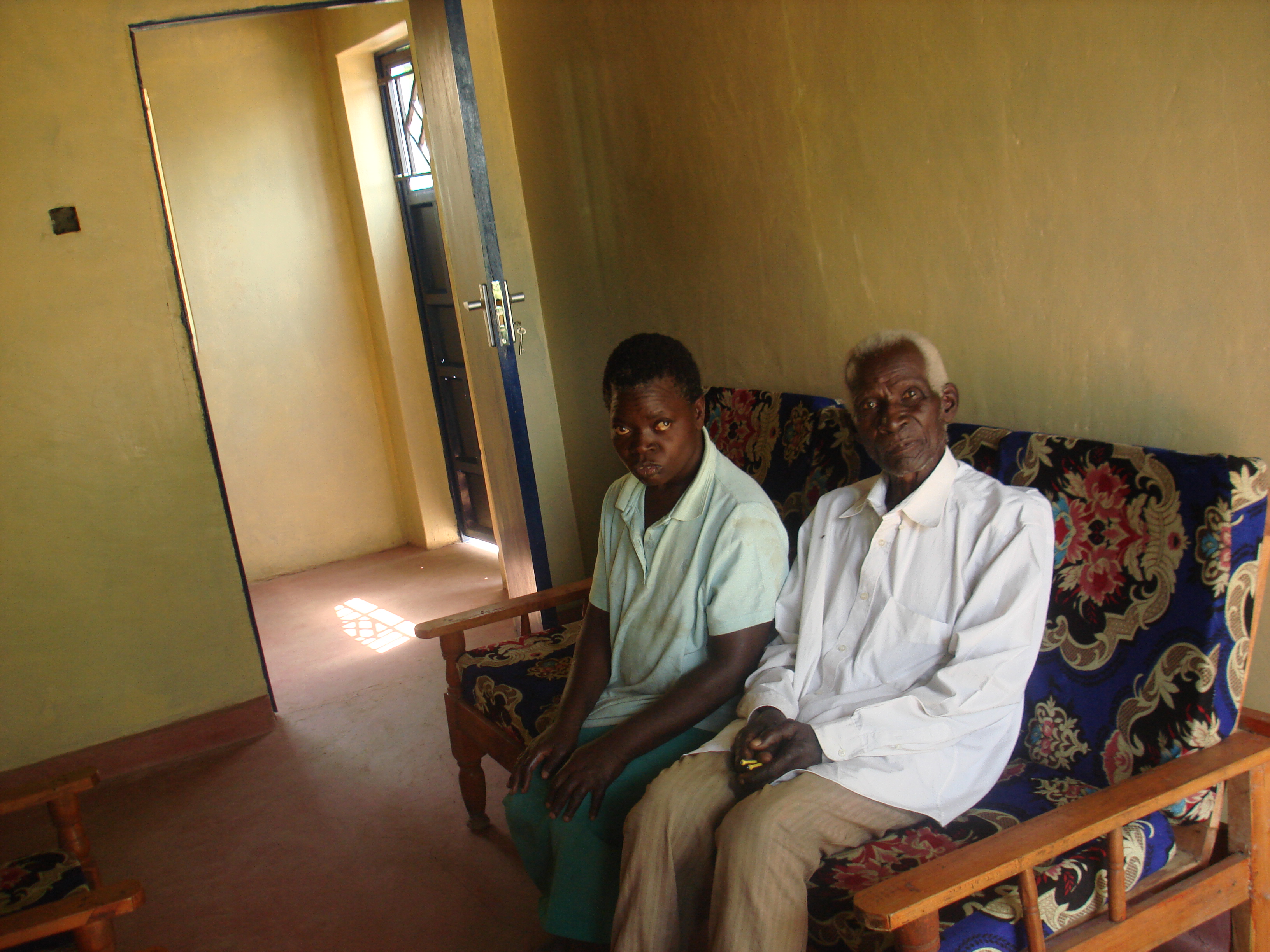 Related