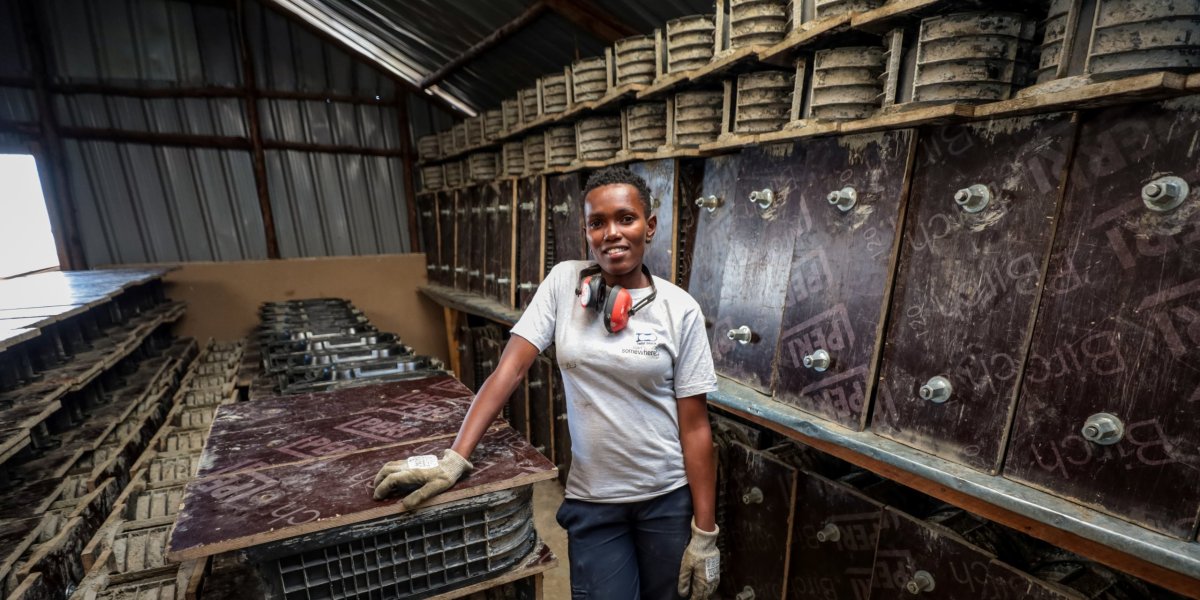 "TwistBlocks: A Revolutionary Solution Empowering Kibera Residents to Build a Better Future
In the heart of Kibera, one of Africa's largest informal settlements, a remarkable revolution in construction is taking place. Start Somewhere, a Kenya-based company committed to addressing the housing challenges faced by Kibera's residents, has introduced TwistBlocks. These innovative, reusable, and fire-safe modular construction materials are reshaping the way homes are built in Kenya's informal settlements. Led by a dedicated team, including Kibera locals like Milka Achieng, Start Somewhere is revolutionizing housing conditions from within the community.
Start Somewhere's journey began with a deep understanding of the needs and aspirations of Kibera's residents. By involving the community in the design process, including experienced builders within Kibera, the company developed TwistBlocks. These hollow, pre-cast concrete blocks, which fit together like Legos without the need for mortar, offer a cost-effective and time-efficient alternative to traditional construction methods.
The success of Start Somewhere lies in its commitment to hiring and training local staff, particularly women and youth. Milka Achieng, a Kibera native and Factory Head at Start Somewhere's main TwistBlock facility, epitomizes the spirit of transformation within the community. With her firsthand knowledge of the challenges faced by Kibera residents, Milka's dedication to creating affordable housing solutions is driving meaningful change.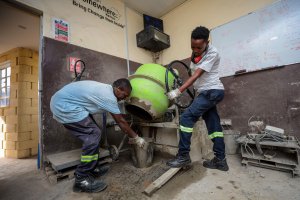 TwistBlocks not only accelerate construction time but also address unique challenges faced by informal settlements. The modular design allows for flexibility in irregularly shaped plots, maximizing space utilization. Moreover, as TwistBlocks require no mortar or plaster finishing, families can easily dismantle and rebuild their homes when needed, preserving their investment. Additionally, the fire-resistant nature of TwistBlocks provides enhanced safety in densely packed settlements prone to fires.
The impact of TwistBlocks extends beyond residential buildings. Start Somewhere's dedication to empowering the community is evident in their donation of a colorful two-story extension built from TwistBlocks to a local school. The positive feedback from students and staff highlights the transformative power of creating conducive learning environments within the settlement.
Start Somewhere's TwistBlocks have become a beacon of hope, driving a positive change within Kibera. The innovative technology, developed in collaboration with the community, offers an affordable, safe, and efficient way to build permanent housing. With their commitment to transformation and the tireless efforts of individuals like Milka Achieng, the dream of a new Kibera is within reach, where mud and iron-sheet homes are replaced by beautiful, sustainable structures.
By prioritizing the needs of Kibera residents and scaling up these innovative solutions, Start Somewhere and its partners in the Home Equals campaign aim to create lasting impact and inspire similar transformations in informal settlements across Kenya.
Related