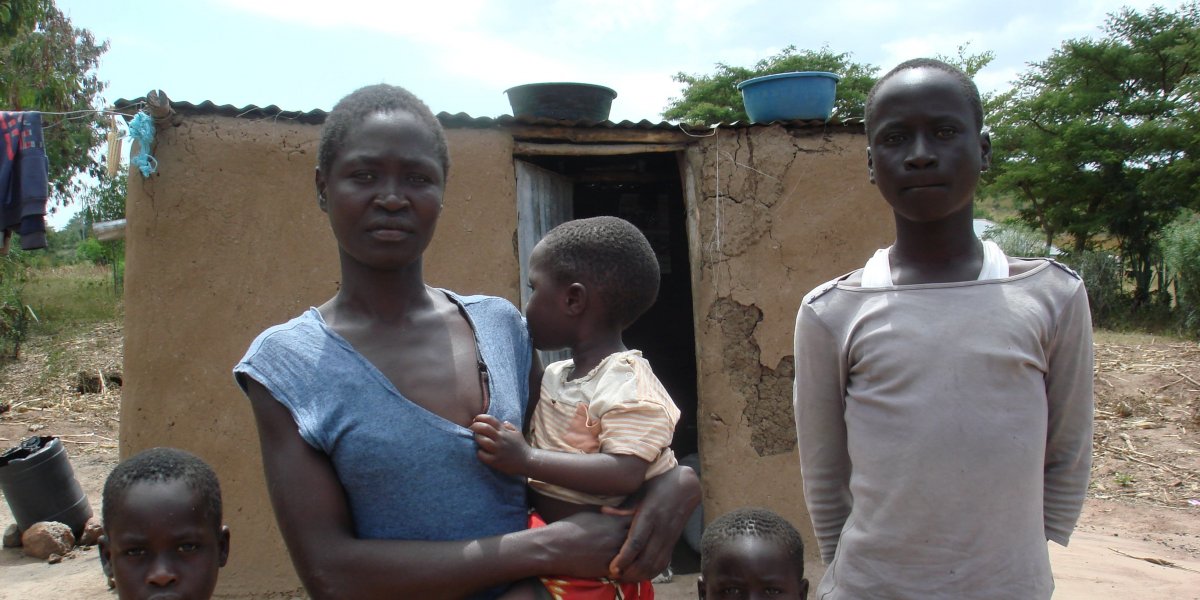 Homa Bay
Homa Bay County
Our Project sites:
Rangwe, Mbita and Dhiwa sub-counties since 2016.
Projects:
Orphans and Vulnerable Group Housing, WASH, Solar energy, COVID-19 Response, Livelihood improvement for Youth and women groups, and Community Infrastructure i.e. school construction, solar panel installation.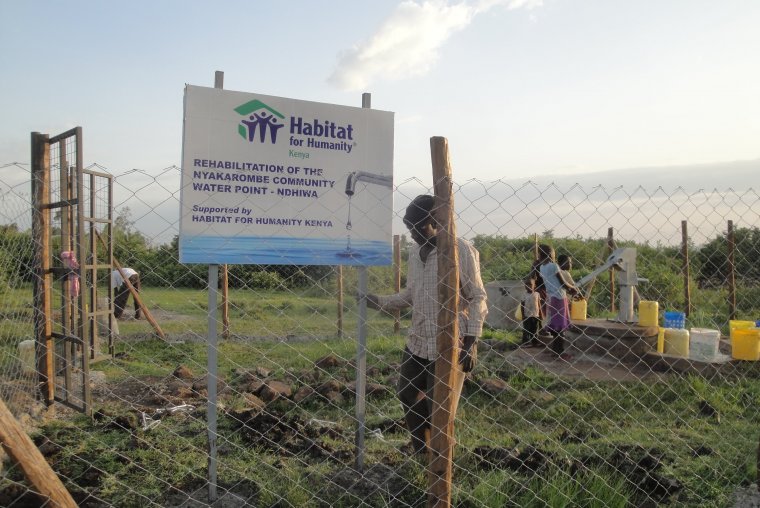 Achievements:
Constructed 44 houses (36 in Rangwe, 5 in Ndhiwa, and 3 in Mbita) and an equivalent number of toilets and 2000-litre water tanks for poor and vulnerable households.
Rehabilitated four (4) community water point in Nyakarombe, Gem East, and Kagan wards
Installed water harvesting equipment at Mirogi Primary School in Ndhiwa.
Installed solar panels at Mirogi Dispensary in Ndhiwa.
Sensitized community members on hygiene and sanitation to help prevent the spread of COVID-19
Provided cash relief to 265 households affected by the COVID-19 pandemic
County Fact Sheet:
Homabay County is located in the southern part of Nyanza along the shores of Lake Victoria – Africa's largest freshwater lake. It covers an area of 3,182.3 km2. The county is composed of 8 administrative sub-counties: Ndhiwa, Rangwe, Rachuonyo North, Rachuonyo East, Rachuonyo South, Homa Bay, Suba North, and Suba South.
Key economic activities in this region are fishing and crop farming.
The county has a population of 1,131,950 and a total of 262,036 households. Of these households, 11,069 are Orphaned and Vulnerable Children (OVC), and 123,185 are persons living with disabilities (PLWD) this is according to the 2019 Kenya Census Report. Homa Bay's poverty level stands at 40% poverty level, and it has an HIV prevalence of 26.0%, which is nearly 4.5 times higher than the national prevalence.
Housing needs:
Most houses in the region are made with temporary materials such as mud, wooden poles, and grass. They do not have adequate space for household members, and the sanitation facilities are of poor quality. The average household size is 5 members. The most common barriers to decent shelter for the vulnerable community members include; sickness and deaths of breadwinners, retrogressive cultural beliefs that exacerbate the vulnerability of orphans and widows, land ownership challenges, and lack of income opportunities.
Energy situation
Access to reliable sources of energy continues to be a challenge in remote areas and villages of Homa Bay County. 84 % of the population in Homabay County relies on wood fuel while 13.4% rely on charcoal for cooking.
Wash needs
Though there have been initiatives by the county government in the water and sanitation sector, most poor and vulnerable groups collect water from rivers and streams. Cumulatively 72% of the population relies on unimproved water sources, while 60% relies on unimproved sanitation. On average, each household currently covers a distance of 3km to a secure and clean water point.
(Source: Homa Bay CIDP, Kenya Census 2019, HFH-Kenya Needs Assessment, 2020)